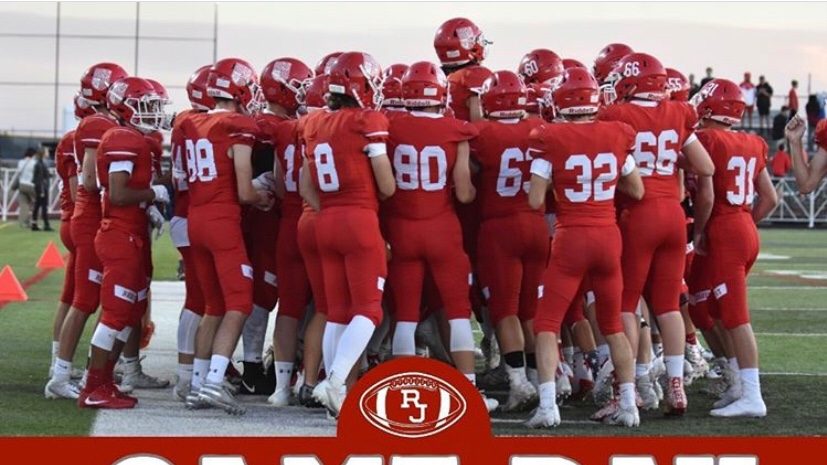 By Olivia Giardino '20 and Jackson Overton '21
The 17th ranked Regis Jesuit Raiders faced 14th ranked Pomona (Arvada), it was at 7pm on Friday at Lou Kellogg Stadium. This year no freshmen are on the varsity team, and only five seniors are playing. Friday's game was a non-conference game. The first conference game will be an away game on October 4th against Chaparral.
Right guard Justin Mun '21 said, "We are more experienced players even though we lost our seniors from last year. I believe we can be cohesive unit."
The game ended up being a win for Regis Jesuit after an hour long lightning delay with the score of 23-13.
Starting offensive and defense lineman Alexander Bruns said,"We expect big things this year and we are prepared. We hope to have a deep run in the playoffs."
The next game will be against Overland at 7pm at Stutler Bowl on Thursday.