COLUMBINE ANNIVERSARY
By Maddie Proctor '21 and Jo Macke '20
Friday, April 20th, 2018 marks the 19th anniversary of the tragic events at Columbine High School, where twelve students and one teacher were murdered. The shooting sparked a debate surrounding bullying, mental health, law enforcement response, and school safety that is still very much relevant today. Following the Parkland High School massacre, the nation has responded with political activism, changes in school policy, and student walk-outs. The leaders of the movement, including David Hogg, a Parkland student and activist who has been prominent throughout the campaign, have called for a walk-out on 4/20. Columbine High School, however, is dedicating the day to service in the community. Currently, Regis Jesuit has no organized walkout, but students around the nation plan on walking out.
When catastrophic incidents like those at Columbine and Parkland occur, students and adults alike are forced to take a stance on gun control and school violence.
Freshman Will Callahan says, "I think it's a problem that goes unnoticed that can no longer go disregarded."
Students at Regis Jesuit participated in a national walkout on March 14th for the victims of the Parkland Shooting in Florida. The walkout lasted seventeen minutes and was a prayerful way to show solidarity with victims of gun violence.
"Students have the right to do that. It is their right to peaceably protest. I don't personally have a problem with it if it's personal, peaceful, quiet, and respectful. I would have a problem with it if students were looking at it as a way to get out of class," said Ms. Judy Weaver, BD Dean's Office.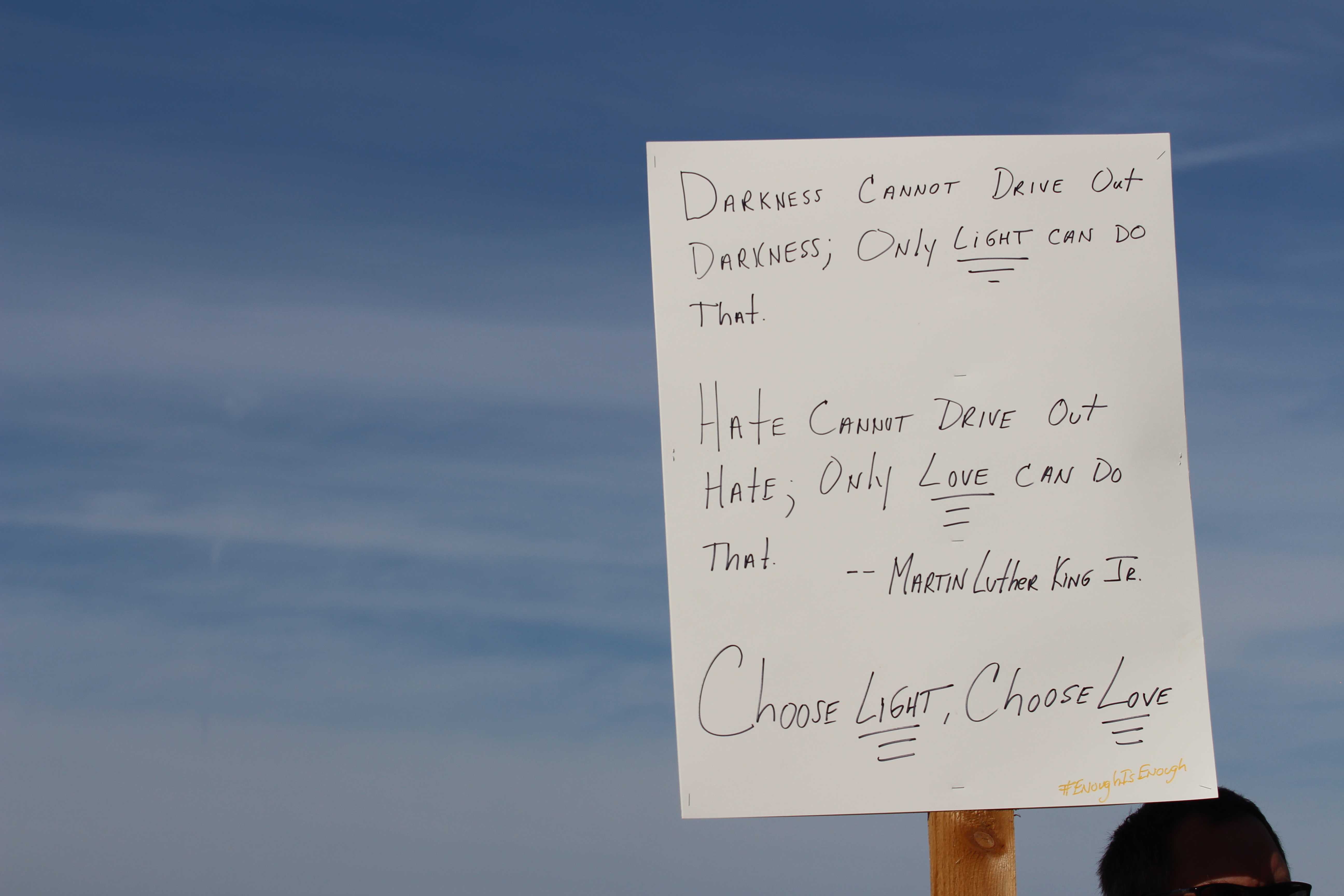 On March 24th, students from Columbine High School and from schools across the nation participated in the March for Our Lives in Denver. However, the movement does not stop there. On Monday, students from Columbine teamed up with students from Parkland to announce the Vote for Our Lives rallies. The rallies encourage and inform young voters about getting to the polls and voting for gun reform. "In Colorado, the total number of 16- and-17-year-olds who pre-registered to vote by the end of March 2018  jumped nearly 17 percent compared to the end of March 2017, from 30,476 to 35,628, according to the Colorado Secretary of State"(Denver Post). Students are encouraged to pre-register and register to vote if they are of age, and to have logic-based discussions surrounding school safety, mental health, and gun reform.
Whaley, Monte. "Parkland Shooting Survivors to Spearhead Vote for Our Lives Rally on Eve of Columbine Anniversary." The Denver Post, The Denver Post, 18 Apr. 2018, www.denverpost.com/2018/04/18/vote-for-our-lives-rally-columbine/.