FBLA Dominates at Districts
By: Will Munro '20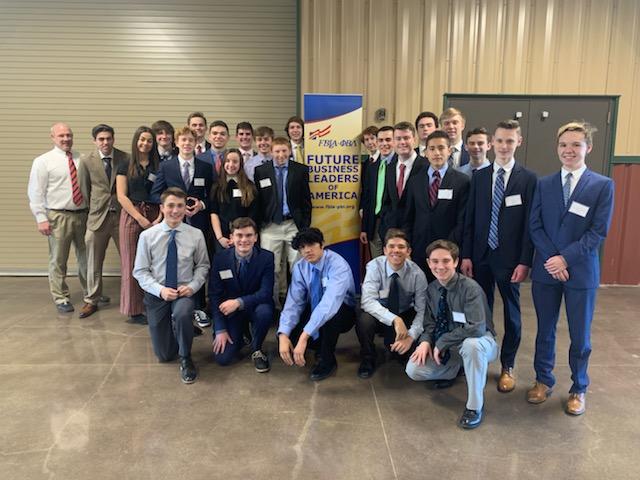 The Future Business Leaders of America (FBLA) Club competed in the District 10 FBLA competition at Arapahoe County Fairgrounds on Tuesday (2/5).

The club was founded earlier this year by junior, Jake Stuart. Stuart was among the 18 students, out of the 25 Regis Jesuit competitors, who qualified for the state FBLA competition.

Ryan Tierney ('20), Sam Engelbert ('20), Will Taylor ('20), Will Sellers ('20), Brody Elliot ('19), Hunter Dobbs ('20), Nathan Boesen ('20), Michael Jones ('20), Cole Miller ('20), Alexis Barr ('20), Alexa Allgeier ('20), Josh Wells ('20), Jack Zakowski ('20), Antonio Segura ('21), Michael Manoogian ('20), and Jair O'Campo ('19) all qualified for the state competition which will take place at the Gaylord Resort from April 22-24.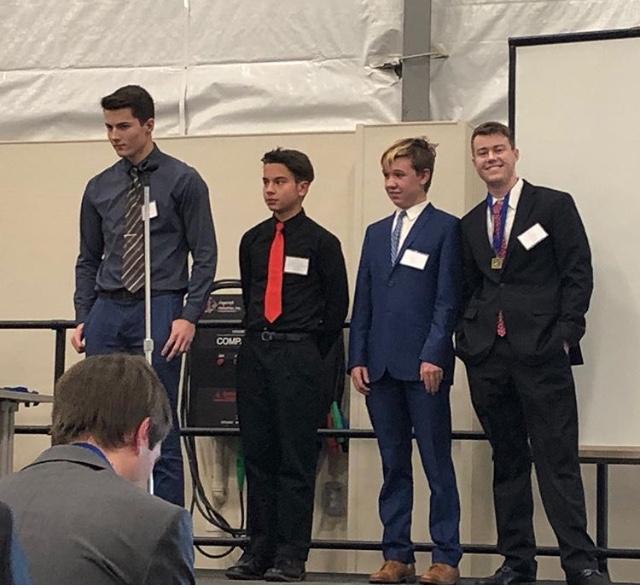 This was the first competition for the club, and was an outstanding performance. Students competed in a variety of business related events on Tuesday, including Job Interview, and Sports and Entertainment Management. Other students took objective tests prior to Tuesday, including ones concerning Journalism and Cyber Security, to qualify for the state competition.