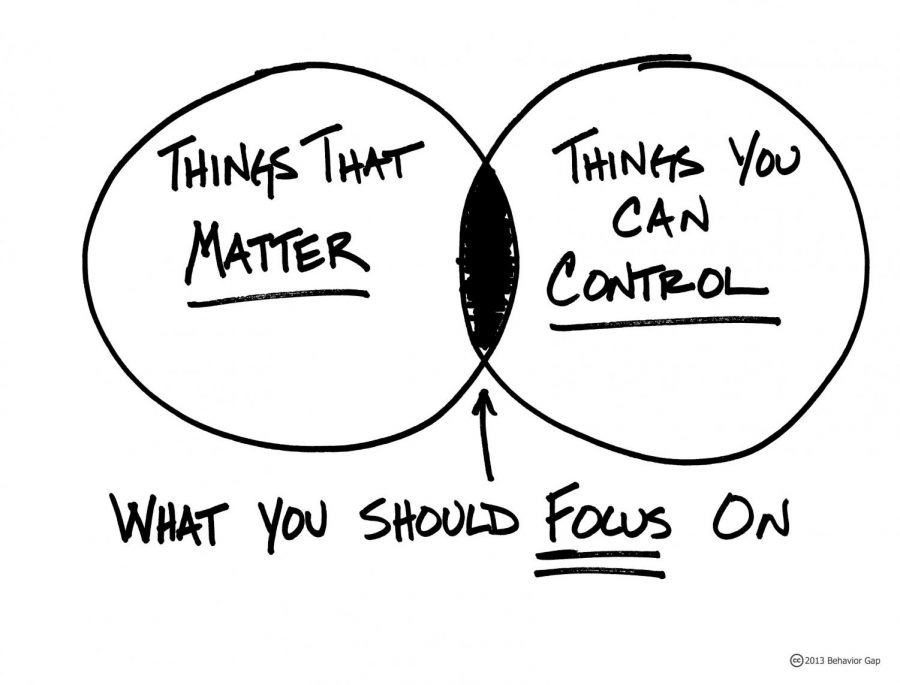 The Influences of Isolation Towards Habitual Actions

The pandemic of Covid-19 has had an immense and drastic change on the world, and on the mental health of many. This consistency of preoccupations and stress does not augment something positive to those who do not know how to manage their time and health in this unique part of their life. The constant desolation of quarantine has different effects on others. Loneliness and solitude is not healthy attributes towards mental health. For most, life seems to spiral out of control in this crisis. The abundance of preoccupations or new responsibilities have different responses to different reactions. Perhaps this year didn't go as you envisioned it to be.
It has been a year since the beginning of quarantine from the pandemic. We have had to adapt our lives to a remote pace to continue learning and to continue working throughout the hardships of the year.  This distressful year has influenced everyone in a unique way.
Throughout the course of summer, when school was not a preoccupation, students fell into a comfort zone. Sleeping in late, not taking care of themselves, and there are countless other details that have changed them through the course of this year. Being at home has developed habitual actions for students, particularly technology. Most students spend a lot of time on their phones, and has resulted in an accustomed to procrastination.It is difficult for someone to change their habits that they have spent a lot of time developing.
Regis Jesuit counselor Mr. Merz-Hutchinson works with students who find themselves in this particular situation.
"Commence a routine where students have enough sleep, have time to do homework, study, and exercise because all of these things are detrimental to daily functioning and health, such as to the brain, to the body, and well-being overall," Merz-Hutchinson said.  "A minimum of 7-8 hours of sleep, teens are recommended 9 hours, to have the most beneficial rest for brain development. Sleep is one of the most important influences to change the apathy of a student."
Merz-Hutchinson also advises students to develop habits that are beneficial to students. This includes and organized downtime for themselves.
"Having fun and doing things that we enjoy in difficult times creates more resilience to endure the difficult times and to find the positivity of life. It is difficult to find positivity when we feel stressed. Organize an intentional downtime to meditate, pray, read, or intentional breathing to clear the mind," he says.
As the year continues, the idea of being in front of our screen the entire day and being isolated has been fermented into our way of living.
According to Mayo Clinic, "Issues such as peer pressure, academic expectations and changing bodies can bring a lot of ups and downs for teens. But for some teens, the lows are more than just temporary feelings — they're a symptom of depression." The developments of mental health issues are seen by emotional and behavior changes, which are a result of hormones or brain chemistry changing in the growing adolescent.
The perceptions of isolation also have a toll on the developments of students. Some consider it a depravity being in their house, feeling caged. Others perceive it as an opportunity to improve and to grow. With the comfort of being at home, we save a lot of time such as no longer having to commute to school, yet in some instances, students seem to have the same travel distance to get to their remote classes. Nevertheless, it is convenient to be at home and to have the potential to spend more time with family, to rest more, and to improve mentally and physically if students can organize their time.
Mrs. Kathryn Ames works with students by inspiring them to be more optimistic by helping them realize the unnecessary depravity of isolation.
"My biggest philosophy at the moment is that we need to change our mindset about the pandemic. It has for sure been a challenging and difficult time, but it has also been an opportunity for growth if we shift our mindset," Ames says. "For anyone that is feeling stuck, ask yourself about the things that you can get out of from the time spent in isolation, instead of perceiving it as a detriment."
Students need to begin taking advantage of your time by organizing it to initiate a resilience and dedication to improve physically and mentally. At first it might seem like a struggle, but begin with something small such as being outside more, to receive the vitamins and oxygen that students are not getting by being inside all day. Limiting the usage of technology, and sleeping more is important. Students should also be precarious about their nutrition if they also wish to improve.
If these things are out of hand, then it is best to begin talking about your situation to someone such as parents or counselors. Only by following these suggestions can you eradicate apathy from your life, and a resiliency will take its place. Self efficacy is attainable with the help of others. Students should not demur from the help of others, even when their cases seem mild. The mild cases can develop into a more severe situation if not treated.
"The first step is to find help. This includes the help of parents or counselors. There is both the acknowledgement of how you are feeling and the hope of moving forward that will day by day bring us peace," said Merz-Hutchinson.
Change your perception upon the year, although it is difficult to get through these hardships it is also beneficial to put a halt on our lives to reflect and to perceive the world as anew. Perhaps this year didn't go as you envisioned it to be, but it has been an experience to learn from.