Cross Country Sets The Bar for the new Season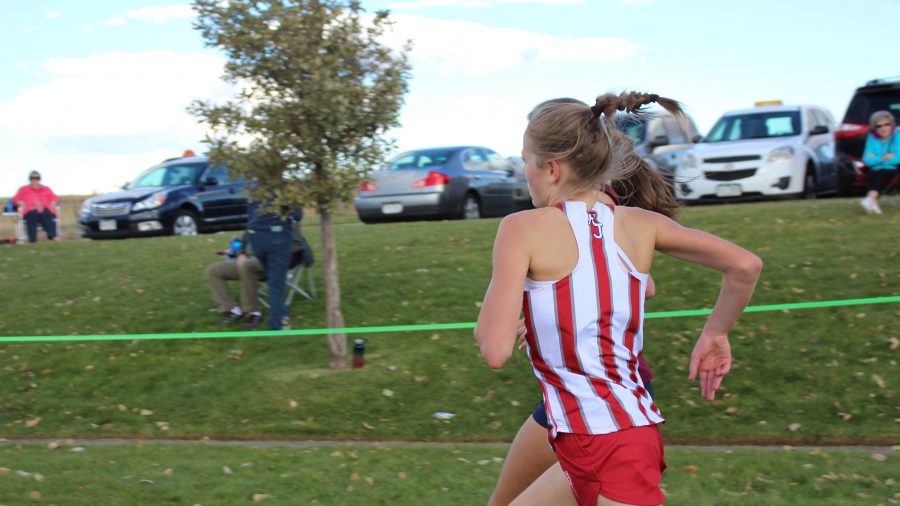 By: Ben Gelfand '20
 As the Regis Jesuit Cross Country 2019-2020 season begins. This season screams new opportunity to many Regis Jesuit runners. Nick Faestel, a senior captain, gave a run down of how the season is shaping up.   On August 30th, the team will be competing at the Washington Park Invitational.
"We have good runners with a lot of potential that can make a strong push at this meet," said Faestal.
Last year, the boys team finished 8th in the state but are presently unranked for the new season. Nevertheless, Faestal and others remain hopeful. With returning senior runners Charley Sutherland and Nick Faestal, the Raiders look to qualify for state and regionals. For his part, Coach Drysdale has hatched a new practice plan for the new season. It means the athletes will be up and running before school. Believe it or not, most runners are all for it.
"Morning workouts allow us to run without having to deal with hot weather. That's a real plus,"
Sutherland said. As for the girls team, Isolina Colsman looks to further her already great career. She wants to make a significant contribution to the team's overall score. As a whole, the girl's team is looking to maintain or improve on their last year's 14th place finish. Next up the team will be preparing for the Liberty Bell Meet which is on September 7th.
As for now, the team continues to run, run, run. Summing up the season's start, Faestel said, "We are right where we want to be. We really don't want to be on anyone's radar this early in the season."