GD Students to Take Pre-ACT Tuesday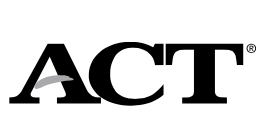 By Kendall Williams '21
The counseling department is working hard to prepare the Girls Division for the upcoming PreACT test. The assessment will be administered on Tuesday, February 6. Students will be assigned classrooms, which can be found the signs posted throughout the hallways. The test will begin promptly at 8am, and will continue through 10:45am. However, February 6 is still a full school day, and students will attend 3rd and 4th period after finishing the test.
Make sure you bring the following items to school on Tuesday:
#2 pencils (Mechanical pencils cannot be used)
Regis Jesuit Student ID
Water bottle and snacks to keep outside of testing room
The PreACT is a test designed to prepare student for the ACT, which students will take as juniors. The PreACT has the same four multiple choice sections as the regular ACT, English, math, reading and science. However, there is no writing portion, which makes the test considerably shorter. Students will be awarded points for answering questions, and points will not be deducted for getting questions wrong. It will be scored the same way as the ACT, on a scale from 1-36. By taking this test, students will get a better understanding of what their future results might be. "It wasn't as bad as it was made out to be," said sophomore Joelle Macke.