TOP 5 Most Talked About Grammy Moments 2018
Hang on for a minute...we're trying to find some more stories you might like.
By: Sophia Marcinek '20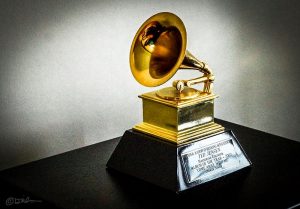 At 5:30 the last Sunday of January millions of families tuned in to one of the most watched televised events of the year, The Grammys. This is a list of some of the highlights of this years Grammys just in case you missed it.
Bruno Mars won 6 different awards: Album of the Year, Song of the Year, Record of the Year, Best R&B Song, Best R&B Album, and Best R&B Performance. Many people didn't know whether to call this historic or whether they were upset and felt that their favorite artists had been robbed of an award.
Many people felt that topics such as suicide should have been given more credit and should have gotten more air time, while others felt the opposite. Logic, Alessia Cara, and Khalid preformed "1-800-273-8255" and while many people said that there was no place for such topics at the Grammys, suicide hotlines doubled and some people believe that this was a life saving performance. While this performance was inspiring, the controversy didn't stop there, many people thought that there should have been more recognition by the Grammys themselves when it came to this topic.
Kesha's performance. Kesha was joined on stage with, Camila Cabello, Andra Day, Julia Michaels and Bebe Rexha to perform her song "Praying". All the ladies dressed in all white to support the MeToo movement.
Booing Ed Sheeran. Ed Sheeran won Best Solo Performance beating many talented ladies such as P!nk, Kelly Clarkson, Lady Gaga, and Kesha. There were light boos from the crowd following the win, sadly Sheeran wasn't in attendance to receive his award.
Kendrick Lamar's opening performance. Lamar ended his performance quoting Dave Chappelle saying, "I Just wanted to remind the audience that the only thing more frightening than watching a black man be honest in America is being an honest black man in America. Sorry for the interruption". This was one of the most tweeted moments in the Grammys and it touched on the Black Lives Matter movement.
Photo: Creative Commons Attribution-Share Alike 4.0 International