Regis Jesuit Boys Varsity Hockey Wins State
By Aeden Price '18 and RJMedia staff
Regis Jesuit Boys Varsity Hockey capped off their second ever undefeated season with a 2-0 win in the championships against Valor Christian High School. Previously, the Raiders went undefeated in 2009 with a record of 22-0-1. it's their first season with ALL wins at 23-0 and a landmark year for Colorado high school hockey. During the 13 seasons of hockey at Regis Jesuit, the Raiders remain undefeated against 21 teams with FIVE state championships under their belt.
The team scored a staggering total of 157 goals throughout the entire season and let in only 19. The unprecedented numbers solidify Regis Jesuit as undoubtedly the most dominate force in Colorado high school hockey.
Nolan Sargent '20 said, "It's been great, it's been fun to bond with all the upperclassmen. Hockey is a great sport and I'm glad I can play for my school."
With 16 shots on goal against Valor int he championship game, Connor Kilkenny and Kale Lone were able to pull off shorthanded and even strength goals. Senior goaltender Max Harlan stopped all 11 shots on goal by Valor.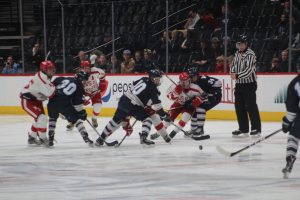 Junior defenseman Riley Kraus spoke to the team chemistry. "We did a lot of team bonding this year and there was no upperclassman-underclassman separation," Kraus said.
With the fifth state hockey title for Regis Jesuit, there is a bright future ahead for the team, with underclassman stars such as Sergio Padilla and Nolan Sargent. The team will head to Nationals in Minneapolis, Minnesota.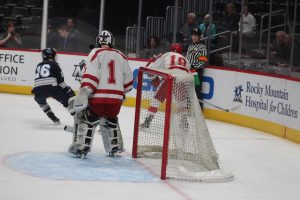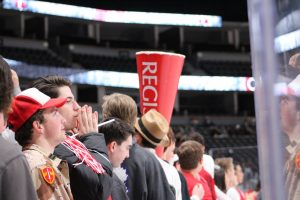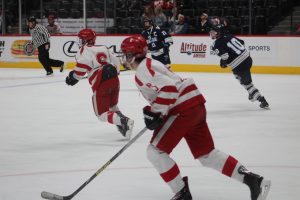 Photo by: Katie Butefish '20