Girls Soccer Upsets Fourth Seed Fruita Monument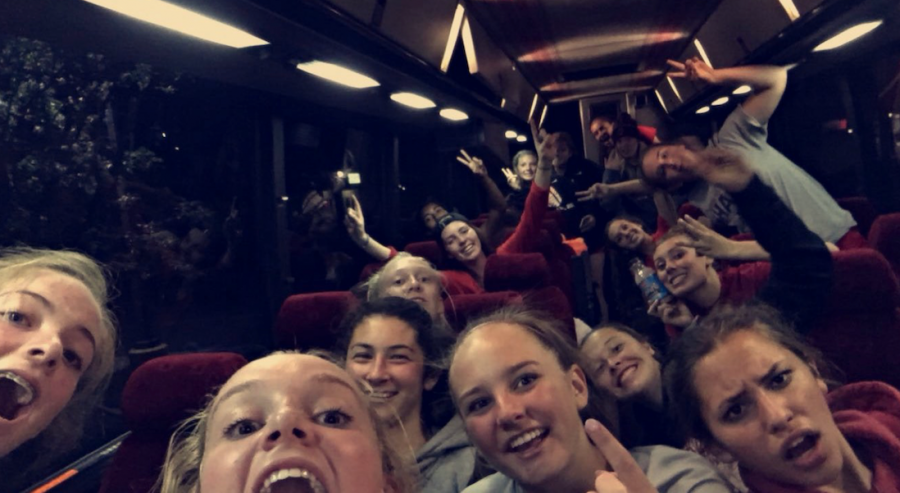 by: Bella Cali '21
On Tuesday, May 8th, the RJHS girls soccer team traveled all the way to Grand Junction for the Colorado State Girls Soccer Playoffs.
Going into this tournament, Regis Jesuit was seeded as 29th. They would be competing against the No. 4th team in the state, Fruita Monument.
Ava Laden '20, scored a goal in the first-half of the game, giving Regis Jesuit a 1-0 lead by half-time. In the late second half of the game, Lila Dere form Fruita Monument, scored a goal, tying the game up 1-1 and forcing them to go into overtime.
In overtime, Laden propels a second goal giving Regis Jesuit the 2-1 upset win over Fruita Monument.
What was thought to be an easy win for Fruita Monument No. 4 turned into a huge upset as Regis Jesuit No. 29, clenches the win and a spot for the second round of the playoffs. On Friday, May 11th, RJ Soccer will go on the road. They will be playing the No. 13th team in the state, Legacy, at North Stadium at 6 pm. Be sure to go and support the team as they represent RJ and strive to continue on to the quarter finals!