The Voice of 'The Angel,' Regis Jesuit Canta Belles at All State Choir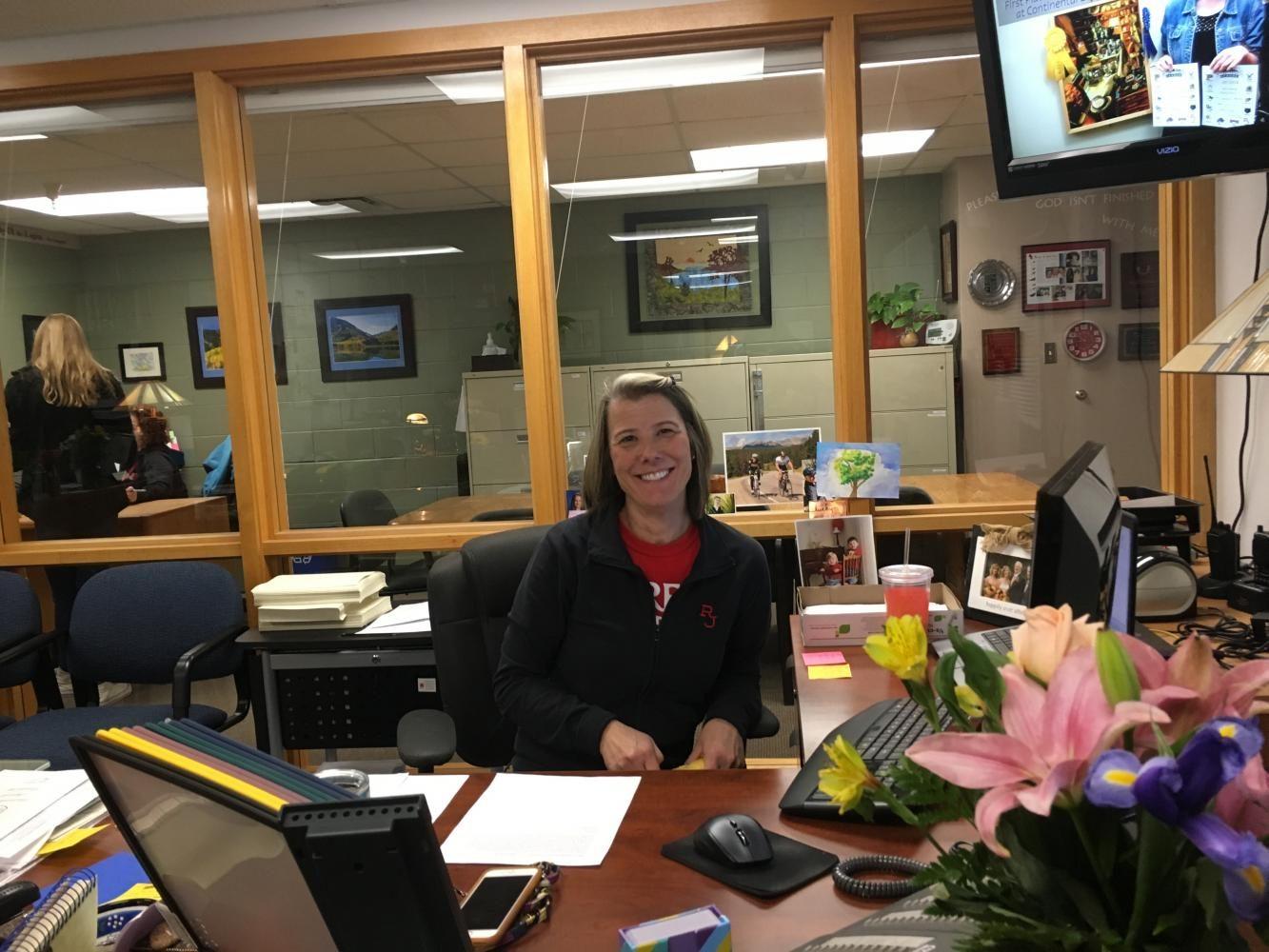 By: Franna Hutchens '20
Do you ever stop and wonder how you got to the place you are today? Ever go back and retrace your footsteps, trying to figure out exactly what decisions gave you the opportunities to reach your goals? For Senior Ellie Hill at Regis Jesuit, it all started with a simple Church Choir in her old home state of Ohio.
"I remember every car ride I would make my mom play the CD, so I would know the music for the show. There's also an old video of me performing and I made sure I was in the front row," said Ellie.
For this second semester senior, those early days of singing have inspired her passion and love for music, which carried her, and the Regis Jesuit Canta Belles Program, through their All State Choir performance on Saturday, January 26th.
It is an honor for any choir to be chosen for a spot in this showcase—the music is difficult, and it is a long weekend of rehearsals and performances, but, because of the commitment of the director of the choir, Dr. Elena Sharkova, one of the biggest takeaways from the weekend was, according to Ellie, the meaning and history of a song they sang called 'The Angel.'
"It for sure had some religious connotations, but I would probably have not appreciated it as much if we hadn't taken the time to really dive into the meaning of the song. I'm really grateful for that experience."
Music groups are a unique thing, and being selected for this All State choir was much less of a title to the Canta Belles choir, than an opportunity to learn under new directors, or learn from new singers from different schools.
This does not mean that Ellie, or anyone else in her choir, had any less of a memorable, fun experience, though. They got to participate in an All State tradition, singing on the balconies of their hotel with all the other groups of that were there. The director of the organization, Dr. Stephan Caldwell, composed Down to the River, the song that the students all sang together.
"The song built around us as we sang, and the sound of our voices was ringing off the walls. The uniqueness of how it sounded with the open balcony was such a surreal experience," Ellie said.
With almost two million views on Instagram, it is easy to see why this group of individuals love what they do (there is a video of all the participants singing together on a popular account that said they have the 'voices of angels').
While Ellie humbly chuckles about the viral video, she says, "We all had our little moments of slip up, and I think none of us knew the Russian perfectly well before we got there, but the experience of the rigor of having to sing for five hours a day was definitely a challenge. I'm really satisfied with how it all turned out."
From their five minutes of fame, to Ellie's own beginnings as a Catholic choir girl, the Regis Jesuit Canta Belles had truly a remarkable time at All State Choir.