Boys and Girls Basketball Underway
By Hudson Ridley '22
As the snow begins to fall on the Regis Jesuit campus a new season is upon us. That's right, basketball season is finally here and after a stunning football season Raider fans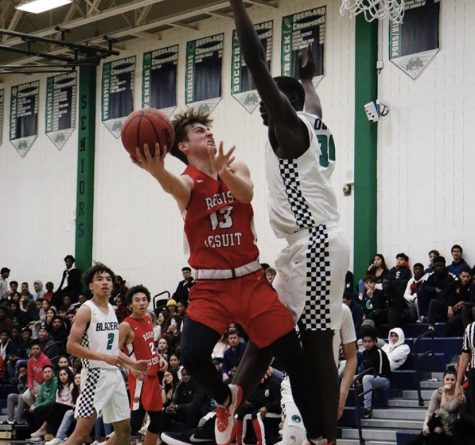 want more wins. The Raiders boys basketball team is coming off of a solid 15-9 season including going 9-1 in the Continental League. However, a major shakeup of the roster is about to occur, the Raiders are without seven of last years seniors and are looking for new leaders to step up. Junior guard Alonzo Paul is looking for young leaders to step up.
"We have great players coming up in the program that have learned from the seniors that left last year and have taken the positives from them. We also have younger guys in our program that naturally have that leadership ability and help us push through the tough days," Paul says.
One of those younger leaders is sophomore center Kyle Sandler. Sandler burst onto the scene last year as an athletic big who has the shooting skills of a guard.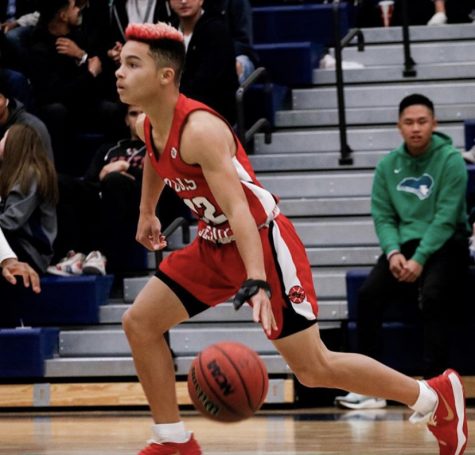 "I think a lot of people are underestimating us and already counting us out. I want to change their minds and I want to do something special," Sandler said. "I think all the guys in the locker room believe that we are going to be a surprise team as well."
Growing throughout the season will be key if the Raiders want to make a run this year. Sophomore Tavian Wilsea said this about the teams bonding "A big thing for us will be to grow as a team." "We're going to have to step up this year and play together."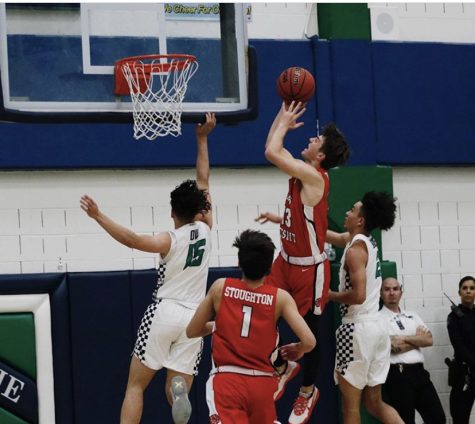 Boys basketball lost their season opener by a slim margin – 63-60 – to Overland, one of the most talked about teams in the state going in to this season.
Not only can this boys team bring the thunder but this girls team is gearing up for a shot at another state title. The girl's team capped off a tremendous season last year with a record of 24-3 including going 9-1 in the Continental League and a trip to the Colorado final four. While this team is blessed with tremendous depth it will be hard to recover after losing McDonald's all American, Team USA player, and viral dunking star Fran Belibi. Nevertheless look for this team to be spearheaded by senior Jada Moore and junior Avery Vansickle supported by shooting specialist sophomore Madden McHugh.
Senior Jada Moore started fast,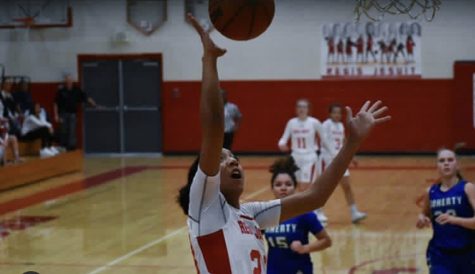 including 8 points right away, and led the Girls Basketball team to a decisive 64-48 win over Doherty in their home opener.
With so much talent and determination on both teams you don't want to miss it. You can catch the action through the Raider Sports Network broadcasts on nfhsnetwork.com as seniors Sam Stern and Jake Stuart call the games. Can't wait for an exhilarating season of hoops. Go Raiders!