Joseph and the Technicolor Dreamcoat
The sold out production from the actors' perspectives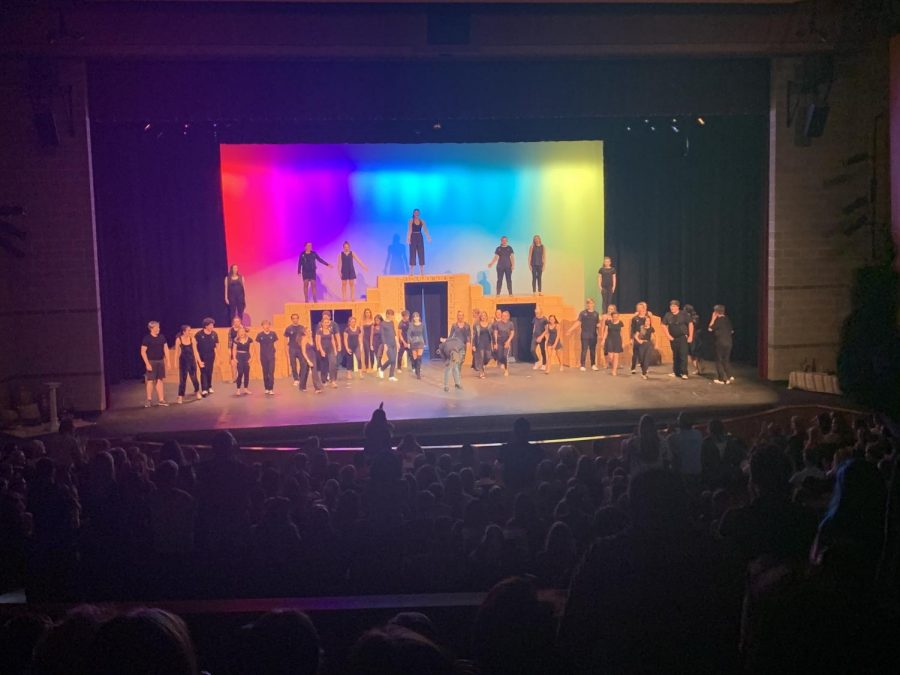 By Justin Mun'21
With every seat sold of every showing sold out, this semester's production of Joseph and the Technicolor Dreamcoat proved a smashing success. Blake Mann '20 starred as Joseph and gave insight as to what it takes to truly act out a good play. Blake depicts what the most difficult aspect was for him.
"The hardest part would have to be like keeping up with everything else that I was doing, 'cause I was doing kind of a lot so it was hard to stay motivated for everything," answers Mann.
Having never participated in theater myself, I imagined acting in the play must be a surreal experience and wanted to know what it felt like, especially being the main role.
"So it was really, really nerve racking at first and being backstage, I was like yikes dawg I'm bouta go on stage, but then I walked out and my first part was not even on stage it was in the audience. It was a crazy experience because I have never been in front of so many people," explains Blake.
Bowen Colm'21, a featured dancer, played the role of wife. I asked Colm what rehearsals were like for the complex and action packed scenes. "Rehearsals were long it was 3 to 6 and then during hell week it was 3 to 9," described Bowen.
Each actor has a unique perspective, so I interviewed Gio Gordillo '20 and asked him what it was like to be a senior during his last year acting for Regis.
"It's really sad and that we're gonna go and that we are leaving theater in their hands now ,but I have faith," explained Gio. "Seniors have it tough being their lat year but, they gave it their all and it shows. I asked what it took to be in theater he jokingly replied "to have a sense of humor."
The future of the theater program is very important. Gio had something to say about it. "But I have faith in the younger grades here, hoping that they'll keep it alive". There are many parts that goes into making a successful play. One person I had to talk to was Emma Donovan '21. Emma is the stage manager for Joseph in the Amazing Technicolor Dreamcoat. A stage manager is a person who organizes everything that goes on backstage and making sure that everything runs smoothly.
Stage managing seems like a lot and I wanted to know what it means to be one. Emma gives us an insight "It takes a lot of organizational skills and being able to remain calm in stressful situations because it does get kind of intense towards the end". The play couldn't be what it is without pit band.
David Westergren plays the bass for Joseph. Music is important to the plays integrity and sets the mood. "It took a lot practice and dedication to make the play sound good. I had a lot of support from my friends in pit band so I knew I wasn't alone in this"