Boys Basketball: Raiders Jostle the Jaguars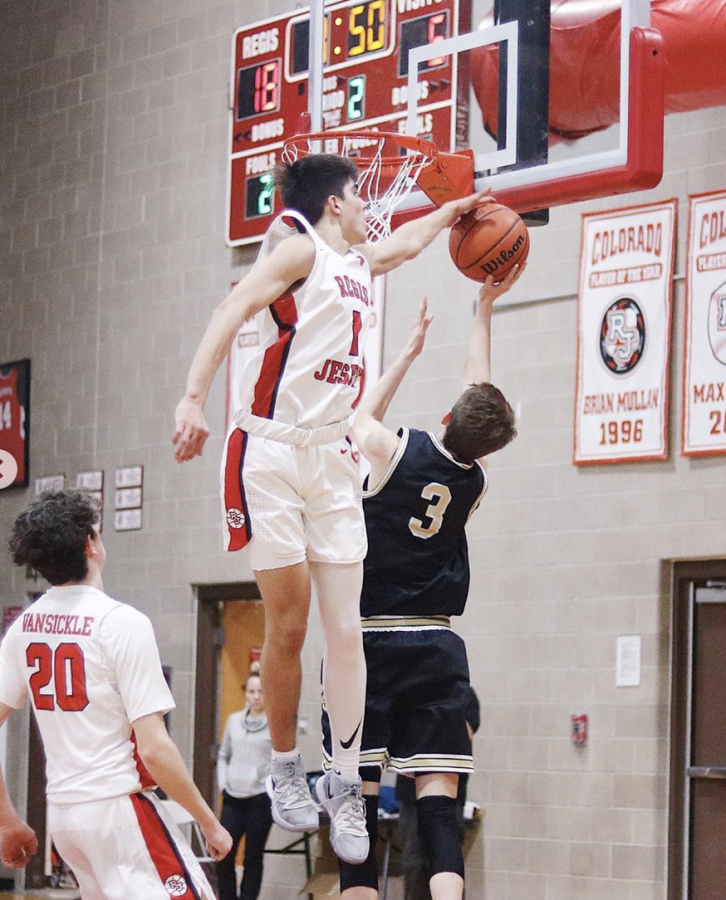 By Jake Stuart '20
Photo by Sophia Marcinek '20
All eyes were on the boys varsity basketball team after losing their first nine games. The Raiders opened with the toughest schedule in the state of Colorado, and were down multiple seniors due to injury. Nonetheless, the team was within ten points in all losses but one. With a more appealing schedule coming up, the team was ready to hit their mark. The team throttled league opponent Rock Canyon on Thursday January 23rd, 61 to 44. 
Since the loss to Smoky Hill, the Raiders have won three of their last four and four of their last five. The team was fully aware of the hurdles to climb coming into the Rock Canyon game, after being down senior leaders Will Barbera(sickness), Chase Allen(Shoulder), and sophomore sensation Kyle Sandler. The team seemed all but destined for another tough loss but Junior Alonzo Paul had something to say about it. He accounted for 23 of the Raiders 61 points in the rout of the 8-6 Rock Canyon Jaguars. 
The team shot 83 percent from the free throw line, and the stellar defense held rising star Jaylen Ashley scoreless through the first three quarters to get the win. The season turnaround is nothing new for head coach Ken Shaw who is nearing 800 wins and entered the CHSAA Hall of Fame in 2017. 
The team squares off against Douglas County at home next Wednesday, looking for yet another statement win.