The Saints Go Marching to New Territory: QB Taysom Hill takes over for the Saints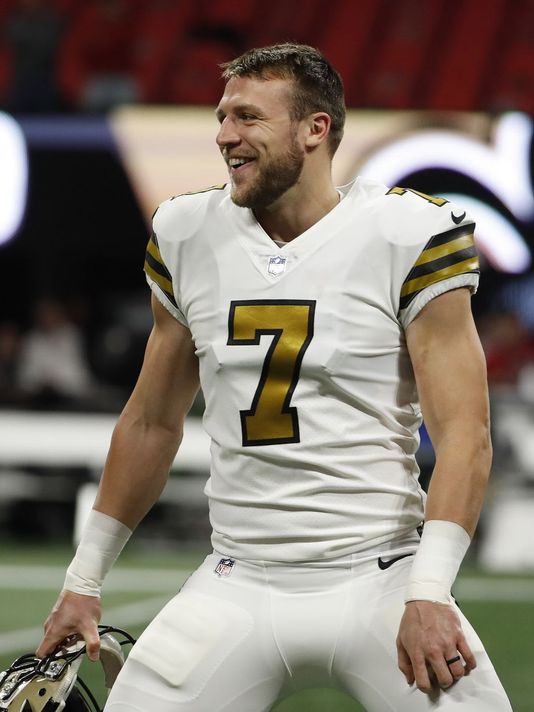 By Reed Foltz '23
November 24, 2020
Taysom Hill started week 11 against the Falcons in a 24-9 win. The game took place on November 23, just 8 days after Drew Brees's injury at the Mercedes Benz Superdome in New Orleans. This start comes after a lot of hard-work and patience.
"[Taysom Hill] earned that opportunity," said coach Sean Payton. Hill beat out Jameis Winston for the starting role after tough decisions from coach Sean Payton.
Winston has played more games than Hill but coach Sean Payton obviously saw Hill's performance for the Saints in miscellaneous positions in years past  as more meaningful. Taysom's 200+ pass yards 50+ rushing yards and 2 rushing touchdowns, quiets some other critics.
"Taysom Hill's performance justifies Sean Payton's decision," says Judy Battista.
Drew Brees suffered multiple fractured ribs and a collapsed lung after a hit from Kentavius Street. This was during a game against the 49ers on Sunday November 15th at the Mercedes-Benz Superdome in New Orleans. Brees is recovering at home with his family, uncertain of how much time he will miss. Obviously he is hopeful and not ready to pass his torch so soon.
He shared a picture with his kids in medical costumes saying, "I've got the best medical team in the world… will be back in no time."
While they await Brees's return, the Saints are in a good spot for their circumstances. According to ESPN, "Coach Sean Payton elected not to turn to Jameis Winston and his 80 career starts against Atlanta. Instead, he entrusted the swiss-army knife talent Hill in his quarterback slot."