Boys Varsity Basketball Playoff Expectations
Playoffs are always a stressful time for a team. It all comes down to this, your team either advances or you get left in the dust. Practice always gets more intense, coaches start working overtime, and players have to constantly play at the top of their game to stay on the court. This isn't anything new for the boys varsity basketball team.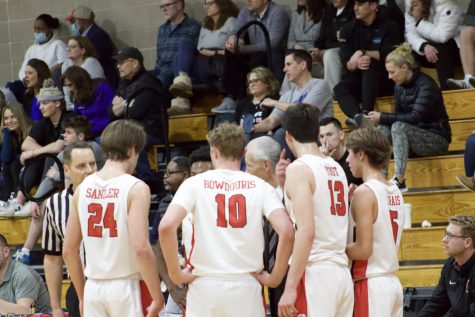 The boys varsity team has had a great winning season this year, winning most games with a 10-20 point difference between the two teams just like their game between highlands ranch where the raiders won by 19 points. Of course they have taken a few losses but they are mostly set up for a good play off run.
This Raiders basketball team isn't just winning these games through teamwork, their mental game, and other stereotypical things people would use to describe a winning team. The Raiders have some power in their roster. TaRea Fulcher '23 is the leading scorer and point guard for the Raiders. Averaging about 14.9 points per game and 2.6 rebounds per game.
Fulchers court vision is unmatched, his ability to know where his teammates are and to give absolute dime passes to them is incredible. But he doesn't get those 14.9 points per game by passing. His ability to finish at the rim is next level. What seems like just a chuck up layup from anyone else will look like a smooth through contact layup by Fulcher. He is a calm collected leader on the court where you can tell his teammates have a huge amount of trust and respect in him.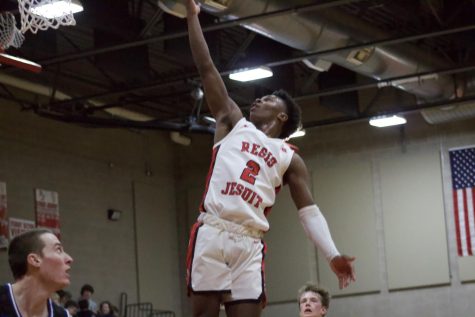 "I think playoffs are going to be a good opportunity for us to prove ourselves as one of the best teams in the state and get further than we did last year, a lot of people don't think we can go far but we really want to make a good run." Says Fulcher.
TaRea isn't the only weapon with the Raiders. Kyle Sandler '22 is another threat, averaging around 11 points per game and 10 rebounds per game. 11 points per game is impressive but the rebounds are arguably just as or more important. The ability to control wether or not a team has the ball is one of the most important things in basketball. Defensive and offensive rebounds can control a game.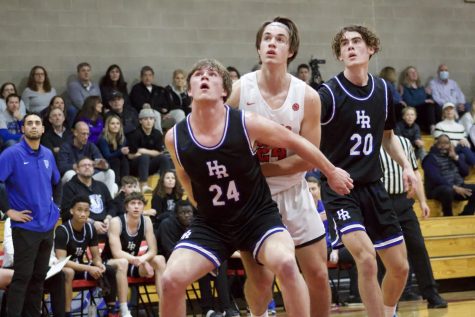 Ever since the team lost Cole Records early in the season to injury there was a great fear that the team won't have a strong rebounding core. But Kyle has stepped up this year and has made his presence in the paint known.
"We'll probably be going in as the underdog in a lot of games this year, so we really have nothing to lose. We gotta go out there and plat for each other and do what we can do. Momentum goes along way and 1 win can quickly turn into multiple." Said Kyle.
The playoffs this year could be a very exciting time for the raiders. With a great roster, very good teamwork, and coaching the Raiders can go very far this year in the playoffs. When it comes down to it though it's up for the players to convert, to win those games. Hopefully the playoffs will be full of excitement and some wins for the Raiders this year.