Pinning This Season Up On The Record Board With Your Raiders Wrestling Team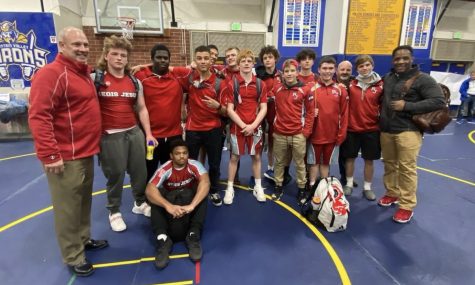 This year the Raiders Wrestling team took the mats by storm, with three state qualifiers among their ranks. At the beginning of the 2021-2022 boy's wrestling season, a list of strong contenders began to form, eventually revealing juniors Dirk Morley, Zion Taylor, and freshman Garrett Reece as its challengers. From the first tournament of the season, at Arapahoe High school, all three wrestlers demonstrated their dominance on the mat, with Dirk and Zion placing first as well as Garrett placing second.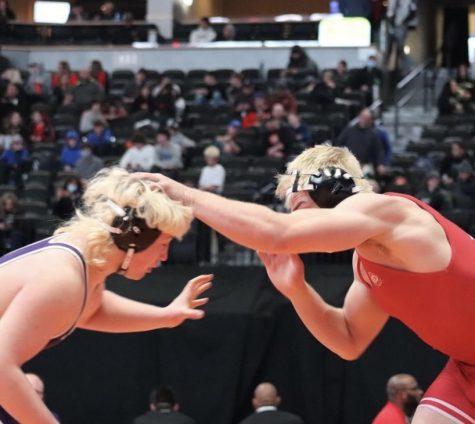 Other honorable mentions are seniors  Zavier Carrol and Garrett Padgett who showed their experience throughout out the season by placing at the Five counties Tournament in Orange County California, along with Dirk Morley and Garrett Reece.
In the midst of the team's experience, senior Tyler Bretoux, while never wrestling before, took on the challenge of joining the team and grew tremendously throughout the season, placing third at the Northglenn Invitational Tournament and sixth at the CHSAA  5A Region 2 tournament at Fort Collin's High School.
After qualifying for state by placing second at regionals, Dirk, Zion and Garrett Reece went on to have great performances at the State Championships at Ball Arena from February 18-20. Dirk and Garrett both placed fourth and became first time state placers.
A unique component of this team's dynamics is the child prodigy, the one, the only, Garrett Reece. After a dominant career in junior wrestling, Fargo National Placer, Garret Reece,  set his sights towards the competition in high school.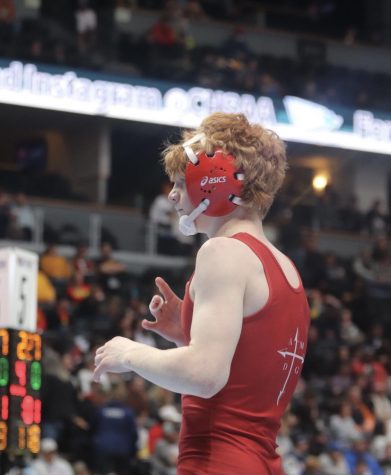 He has been wrestling since he was five years old, and since then has fallen in love with the sport of wrestling. He started out by going to his older brother's wrestling practices and "when [he] was three, [he] would roll around on the mats with him, and [he has] just loved it ever since" (Garrett Reece).
His first tournament was when he was five years old, taking third place. When asked about his performance at national tournaments, such as Fargo and Doc B, Reece said that he competes better in national tournaments because he doesn't know his opponent or their name. He also explains that the atmosphere, with hundreds of people watching, gets him motivated to perform his best.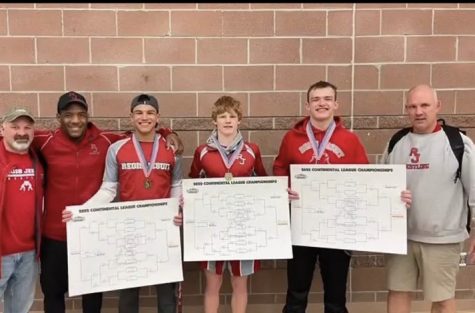 Garrett aspires to become the first 4-time state placer at Regis and a State Champion. Garrett has ended this season with an astonishing record of 38 and 11, including matches in major tournaments such as Doc B and Five Counties, bringing him closer to his goals. With 16 falls, 4 tech falls and 3 major decisions, he has collected 191 team points for Regis this season. Averaging 1.9 takedowns per match, Garrett leads the team in match points scored.
After a great season, your Raiders wrestling team is looking forward to next season and working harder than ever to start next year with a bang!