A year in review- Sports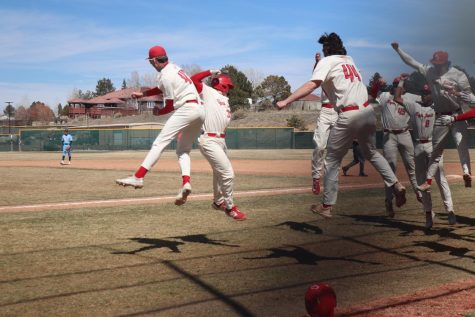 This year for Regis Jesuit sports has been filled with many victories, hard fought losses and everything in between. When we set out to ask Raiders what their favorite sports moment this year were we found the two most common answers were Baseball's huge win against Archbishop Moeller in Vegas and the Final 16 basketball playoff win. Let's take a closer look at these moments.
Baseball win V Archbishop Moeller
The Regis Jesuit Varsity baseball team attended the All-Faiths Classic in Las Vegas at the beginning of April. A highlight of the trip for many in attendance and many supporters from home was when the Raiders beat the number 2 ranked team in the country, Archbishop Moeller. The team won with a tight score of 6-5. By the 4th, the Raiders were up 3- thanks to RBI's by Tyce Smith and Andrew Bell. Moeller possessed a good rally but fell short to the Regis defense.  Sophomore Nick Wiley was able to drive in Brody Chyr, to take the win.  "It was just such a turning point in our season and really gave us the confidence we needed to start the CHSAA season," Right-fielder Brody Chyr said.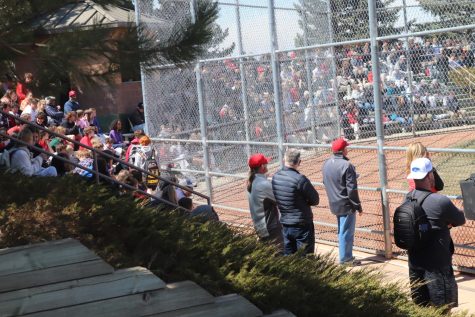 Highlands Ranch basketball game
On February 25th when the clock struck 6, the red sea was in full effect. The varsity basketball team was set to face Highlands ranch in the second round of the 6A state playoffs. The game kept fans and students alike on the edge of their seats until the final seconds. It came down to mere seconds where senior Tarea Fulcher stepped up and seamlessly drained a buzzer beater, 3-pointer style. The raiders were able to put the falcons away with a final score of 65-62. Students rushed the court to celebrate their win with the team, the Raiders were headed to the coliseum!