Behind the Scenes of LARK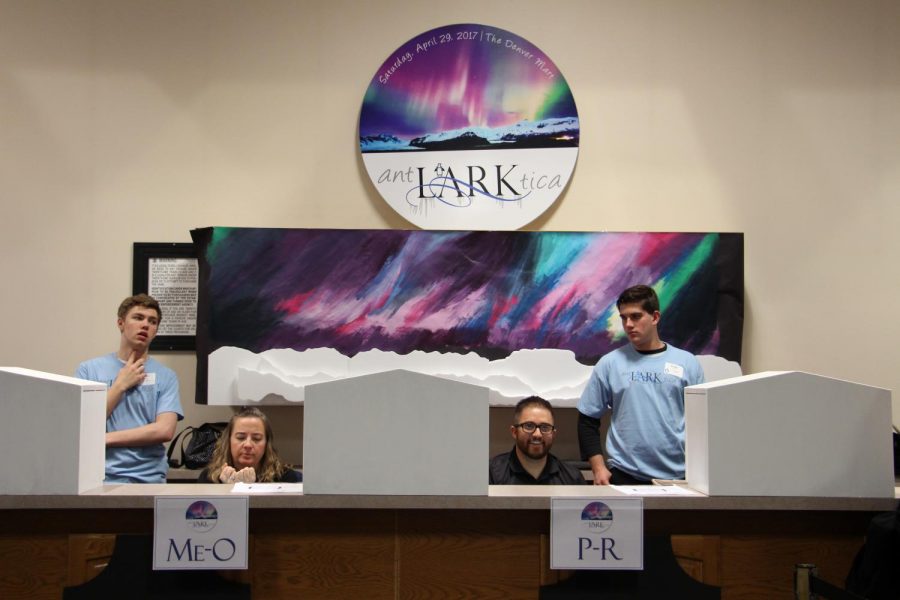 As the guests start to pile into the Plaza they are greeted by friendly volunteers. They begin to walk past cute penguins that hold up the live auction items. They walk through the crowds of teachers, parents, alumni, and volunteers. Cute huskies carry a sled with the raider musher dressed in furs. The guests are then greeted by a beautiful sign saying AntLARKtica surrounded by the Northern Lights. These decorations aren't what makes this night special; it's the many staff and parents that buy auction items that go back to the school into programs including helping fund tuition for future students.
Helen Bingham agreed by saying "What I really liked about doing events at Regis Jesuit was not only for the fun of it, but it was for the fundraising aspect. And I love the idea that I would hold an event and it would benefit students, they would be able to come here."
Helen Bingham is the Director of Events and Beth Whitenight is the Parent Chair of Lark were both big contributors to this amazing night of Lark, but it wasn't just them. Behind them are so many other contributors.
Mrs. Bingham comments "It's a community effort even before the event happens."
There were almost 130 volunteers who helped out during the whole creation of this event. There was a special group of 15 members who came once a week and when the event came closer they were practically helping out 24/7.
Mrs. Whitenight adds "It takes a huge number of resources in the community. We're here but there are people who have been involved just as long as we have planning the auction part, planning the event part of it, planning decorations, we have people who come in and do a great deal of work consistently through the year, and then there are volunteers who come in and help."
The silent and live auction items were all donated by families, alumni, sponsors, and the rest of the Regis community. They varied from team photos to having dinner with people who had been to Antarctica explaining their journey to being able to get an autographed football helmet from our talented football team. All of the items added up to $87,000 at the end of the silent auction.
Mrs. Bingham said that "The paddle raiser, we are not done figuring it that out yet, but we are estimating almost $200,000. We were hoping just around that, so we are very happy with it."
All of the hard work paid off in the end of this beautiful event and that will benefit the Regis community.
Mrs. Whitenight added that "I feel grateful that I was able to do something that befitted the school."