IS TRUMP'S "FOREVER" G.I. BILL THE WAY TO GO?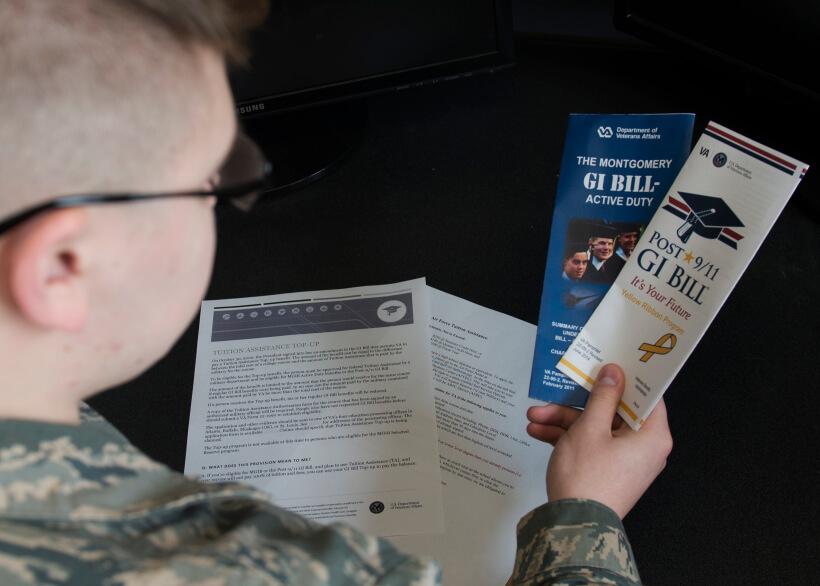 By: Colton Timmons '21
In this 21st Century style of warfare, our veterans need an education and benefits that their predecessors were not in need of before. The first attempt at a bill that allowed our veterans to truly feel welcomed back home started in 1944. The G.I. Bill allowed our veterans to come home to a safe bed of monthly government money to help prevent another fall in jobs after the war.
But as new problems with education and jobs presented themselves, the government made legislative changes to a new bill, the Forever Bill. The benefits or changes including several ideals such as offering veterans priority enrollment in educational counseling, authorizing certain work-study programs. Remember that these benefits are only available to veterans who have served a minimum of 36 months (3 years) in their given branch. But all minimum military contracts are limited to 48 months (4 years).
Former sailor Alexander Shultz found that the recent changes have made his home life more difficult.
"Well, honestly, it has really only helped with the beginning of college," Shultz said, "It pays for my books and a few semesters, but there is still that cloud of having to pay for college in your mind. But it has also helped me to get started in my school."
On the other hand, former Marine Trevor Brown has a different view. " The GI Bill has allowed me to pursue an undergraduate degree in Construction Management form Colorado State University," he said.
The practical details of the Forever Bill make a difference for veterans.
"Without a doubt, the only real problem I have with the GI Bill is the paying system," Brown said. "You get paid for the previous month so the first month of school in August is always a hurt for money, most veterans end up using their book stipend to pay for living costs for that month and then go a couple weeks without books."
Shultz has mixed feelings about how he uses or distributes his G. I. Bill.
"Again yes and no. There have been the benefits of the books and free semesters, but the exact 26,000 dollars that is guaranteed isn't exactly all there." Along side of tuition these student veterans also have to pay for living costs.
When Brown was in high school, the idea of college was not on the table grade wise or financially. The Marine Corps attracted him because of post- service education benefits.
"I graduated high school with a 1.7 GPA and my family could never afford to pay for my college. If I had attempted to go to college before my Marine Corps service I would have without a doubt dropped out with nothing to show for it but a great deal of debt," said Brown.
He also values the discipline and leadership skills he learned from military service. "They create a foundation for the rest of a veteran's lives. I currently have a 3.36 GPA at Colorado State University on my senior year graduating this December 2019."
VIDEO: Onboard footage of Trevor Brown and his UH-1Y Huey
https://drive.google.com/file/d/0B6Y7aMMs4t_hWTBxdGJsT09RVmc/view?ts=5cc89a90