CHSAA struggles with scheduling in our constantly changing COVID-19 world.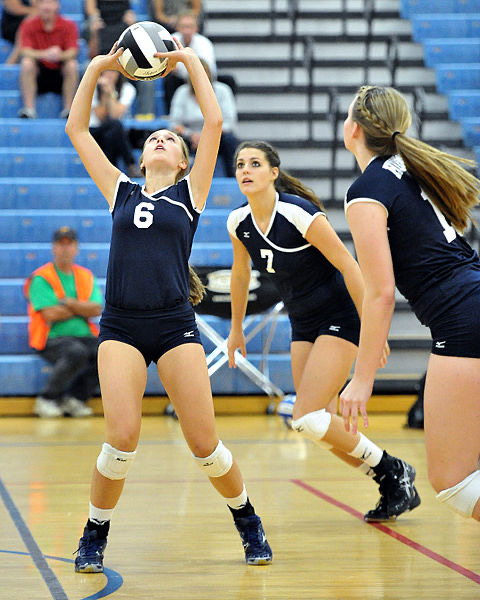 Maritza Ramirez '23
December 15, 2020
Girls Volleyball is one of the many sports being affected by COVID-19 as CHSAA canceled all games and practices in the fall season and moved the sport to the spring on August 4, 2020 . Discontent in between players and the new guidelines is obvious as CHSAA tries to adapt and ensure safety.
The Denver 7 News Channel spoke on the obstacles with the new schedule in August.
"With CHSAA moving volleyball to spring, Colorado players may soon have to choose between high school volleyball and their club teams."
These new guidelines for volleyball are few of the ones being implemented by CHSAA in high school Colorado sports. The guidelines have become especially frustrating to junior and senior volleyball players who fear recruitment from college coaches would be very difficult to get playing in the spring for high school volleyball. In a statement to the Denver Post a junior club and high school volleyball player expressed her thoughts on the situation. 
"If my choice between club and high school became inevitable, I and many of my teammates would side with club. That's where we get the most exposure to college coaches."
In COVID-19 times students and coaches alike are aware of the tough circumstances. They realize that to ensure safety things have to be done differently. Coach Scott Downs from Castle View High School gave a statement to the Denver Post.
"They all want to compromise, they all want to find the right thing to do that's best for the kids, the problem is there's no great answer. Whatever the answer is, someone is left out."
Many other high school sports are facing the same issues as volleyball because of new schedules and guidelines. Students and athletes are united in difficulties but many of them continue to be hopeful for another great and safe sports season. Football Coach Bret McGatlin from Chatfield High School gave a few words on the new circumstances around high school sports like volleyball.
"To know there's gonna be a season, that encourages me."