Brandon Hendrickson's Olympia Weekend More Challenging than Expected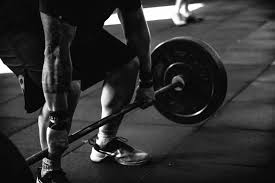 On December 19th, Men's Physique athlete Brandon Hendrickson came to play on the Olympia stage despite drama earlier that week his hard work resulted in an undeniable victory.
Drama earlier that week included a split from his longtime Bodybuilding coach, Mandus Buckle.
"It goes with a heavy heart that I announce brandon Hendrickson is no longer an underground athlete," said Buckle
Hendrickson speaks on the split complimentary of Buckle but he remained firm in his decision.
"I appreciate all the work Mandus has put into my prep but it's time for a change," said Hendrickson.
Other drama that week included a confrontation outside the host hotel with individuals who meant Hendrickson harm.
"I have too much to lose to fight back," said Hendrickson.
Despite all the challenges, Hendrickson came home with a win. Coach Mandus is also doing well bringing some new blood into the UA.