New Information Suggests That Rust's Shooting Has More Complexity Than Anticipated
Armorer and "armorer-mentor" of Rust investigated for clues as to how a live round snuck into the set.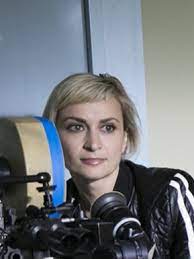 After cinematic director, Halyna Hutchins, died from being shot accidentally with a live round by actor Alec Baldwin on the set of Rust , Hannah Gutierrez-Reed, the movie's armorer, is claiming the producers of the movie were to blame for having an "unsafe" set.
Gutierrez-Reed has also been an armorer in another movie, The Old Way, starring Nicholas Cage, where she confessed that she wasn't sure if she was ready for the job. Gutierrez-Reed's inexperience in being an armorer has brought some attention to her, however she still makes a statement to her attorney, Jason Bowles.
"Safety is Hannah's number one priority on set," Bowles says. "Ultimately this set would never have been compromised if live ammo were not introduced. Hannah has no idea where the live rounds came from."
It still isn't clear as to what Gutierrez-Reed precautions indefinitely took during the movie, however new informationn was released that Gutierrez-Reed was recommended as an armorer by the prop supplier for the movie, Seth Kenney. An anonymous crew member elaborates on Kenney's involvement in the case.
"Arizonan gun expert Seth Kenney was added to the crew of Rust in late September as an "armorer mentor" to Hannah Gutierrez-Reed," according to an internal Rust crew list shared with the Los Angeles Times.
Kenney had been working from 2011 through 2016, quitting the job and starting his own business. However, he had had legal disputes prior to the creation his own independent company. The LA Times found the charges against Kenney were never brought to trial.
"The lawsuit, which alleged that Kenney had taken weapons and siphoned clients in order to start his own business, was eventually dropped by the owners," the Times reported.
It's still uncertain as to whether or not Kenney has played a role in the accident during the movie, however anonymous comments spark new conspiracies for what might have happened. Crew members of Rust explain their perspectives of Kenney, interviewed by the Times.
"Multiple crew members said they do not recall seeing Kenney on the set at the Bonanza Creek Ranch in Santa Fe, New Mexico," the Times reported.
Neither Gutierrez-Reed nor Kenney chose to comment on the current situation, suggesting that there is more to the case than what's on the surface. Gutierrez-Reed and Kenney being the only people with access to the prop firearms raises more questions as to for who is to blame, with no foolproof evidence for someone to be blamed, or for anyone to be blamed at all. Additionally, a further investigation recovers that the gun Baldwin fired was supplied by Kenney, unknown sources state.From The Old Way, actor Nicholas Cage had commented on Gutierrez-Reed, reported by Stu Brumbaugh, who also worked on The Old Way as a key grip, telling The Wrap about Cage's reaction to Gutierrez-Reed's behavior, during which she had fired a gun near the cast and crew for the second time in three days without warning.
"Make an announcement. You just blew my f__king eardrums out," Brumbaugh quoted from Cage.