Signings and Slip-ups; A look at the 2022/23 Premier League Season
After what feels like a very long break, the Premier League is back! With new signings, familiar teams, and a lengthy pause in the middle, this season has many exciting factors to look out for! Raider Sports network Previews and predict the season, team by team, before the season kicks off on Friday.
First- Manchester City
Manchester City have simply dominated in recent years, with only Liverpool close to challenging the cityzens for the premier League title, coming within just a point in the 21/22 season. City have only strengthened their team this summer. Having lost the rock of Fernandinho, and selling striker Gabriel Jesus to Arsenal, Pep Guardiola's side have signed the immense talent of Erling Haaland, a proven striker in Germany, and English Center defensive Midfielder Kalvin Phillips from Leeds. Here at RSN, we predict City's dominance to continue, with another premier league title in store for City.
Major Outgoings: Gabriel Jesus, Fernandinho, Raheem Sterling
Major Incomings: Erling Haaland, Kalvin Phillips 
Second- Liverpool
Last year, it was all going so well for Liverpool, Having won the league cup and the FA cup, the reds were on track to win a possible quadruple, but failed at the last two hurdles, losing the League on the final day, and the Champions League final to Real Madrid. The reds would love to win the Premier league again, repeating their feat in the 2019/20 season, but don't appear to have as much depth as their counterparts in Manchester city. Having lost Sadio Mane, after a transfer to Bayern Munich, the reds are yet to find a replacement but have signed upcoming talent Darwin Nunez, who looks to be key for the reds. Liverpool still have the talent to go far, and we predict a solid run for the reds in the Champions League
Major Outgoings: Divok Origi, Takumi Minamino, Sadio Mane
Major Incomings: Darwin Nunez, Fabio Carvalho
Third- Spurs
Spurs are always the team that should be. With players such as Harry Kane and Heung Min Son, Spurs should always be higher in the table. Having said that, Tottenham have done some impressive business during the break. Signing big names, such as Ivan Perisic, Yves Bissouma, and Richarlison, the team from London look to not only compete in the Prem but also compete in the Champions League. Undoubtedly, Star striker Harry Kane will want to start with a bang and keep up good form, to be in a good state, mentally and physically, for the World Cup with England. Spurs haven't had any major outgoings, Antonio Conte has depth, and his team look like strong contenders for the top three.  
Major Outgoing: Steven Bergwijn
Major Incomings: Ivan Perisic, Yves Bissouma, Richarlison.
A Picture Of the Tottenham Hotspur Ground (Manus Largan, 2022)
Fourth- Chelsea
Under new owners, Chelsea have done a fair bit of rebuilding this summer. After Roman Abramovich was forced to sell, American Todd Boehly made some key signings to strengthen the blues. Chelsea lost defensive powerhouse Antonio Rudiger to Real Madrid, Andreas Christensen, and (maybe for the best) Romelu Lukaku to Inter Milan, Thomas Tuchel hasn't let this transfer window get the best of him. Although it seemed as if Chelsea would get Raphinha, that transfer was interrupted by Barcelona. Chelsea did make some key signings, such as Kalidou Koulibaly and Marc Cucurella, who will definitely be key for the team from London. But no signing will be more important for Chelsea than Raheem Sterling, who arrives from Manchester City for a reported £47.5. The English winger is attacking and has excellent pace. Sterling won multiple trophies with City, and will be hoping to do the same with Chelsea. 
Major Outgoings:Antonio Rudiger, Andreas Christensen, Romelu Lukaku
Major Incomings: Raheem Sterling, Kalidou Koulibaly, Marc Cucarella
Fifth- Arsenal
Arsenal are hoping to have the season that sees them return to champions league qualification. After a season that can only be described as dramatic, the Gunners are hoping to see their team return to winning ways. Arsenal have made two key signings; both from Manchester city, where manager Mikel Arteta was a part of the backroom staff. Gabriel Jesus looks to be key for Arsenal, and will be wanting to prove his worth, after arriving for a reported 45 million pounds. Another key signing is Oleksandr Zinchenko, the Ukranian full back. Zinchenko will be important for the team from north London, with an attacking mindset that fits in well for Arsenal. 
Major Outgoings: Alexandre Lacazette, Matteo Guendouzi
Major incomings: Marquinhos, Gabriel Jesus, Oleksandr Zinchenko
Sixth- Manchester United
Manchester United are another team who had a disappointing season last year. United lack leadership, and even with new manager Erik Ten Haag, Harry Maguire retains his place as the red devil's captain. United have lost many players, but none are central, or irreplaceable. Having said that, Man united have also lacked players coming in this transfer window. Signing Lisandro Martinez for 46.5 million pounds from Ajax and recently confirming the signature of Christen Eriksen, Manchester United's squad won't look too different from last season, but they will hope to play better, and with a different style under a new manager.
Major Outgoings: Paul Pogba, Dean Henderson, Edinson Cavani, Juan Mata, Jesse Lingard, Alex Telles
Major Incomings: Tyrell Malacia, Christian Eriksen, Lisandro Martinez
Seventh- West Ham
West Ham United had a decent season last year, with a great run in the first Europa Conference League, making it all the way to the Semi-Finals. The hammers will surely want to qualify for Europe, and have done well to keep star player Declan Rice. Losing the voice of long time captain Mark Noble will be a loss, but signing center-half Nayef Agured and forward Gianluca Scamacca will hopefully be enough for West Ham's hopes. 
Key Outgoings: Mark Noble, Sonny Perkins
Key Incomings: Nayef Agured, Gianluca Scamacca
Eighth- Newcastle
Newcastle are now a rich club! Eddie Howe turned the club around last season, and took the club from bottom of the league to a top half finish, with only Manchester City having a better record in the second half of the season. Many people thought Newcastle would make big name signings, but neither Mbappe nor Ronaldo will play for the Geordies this season. Having said that, Newcastle did make three big signings, with the additions of Nick Pope, Sven Botman, and Matt Targett. We predict Newcastle to have a decent season, finishing eighth.
Major outgoings: Dan Langley, Dwight Gale
Major Incomings: Nick Pope, Sven Botman, Matt Targett.
Ninth- Aston Villa
If I was writing this prediction at the beginning of last season, I would have said Villa were in trouble. Their main star, Jack Grealish, had just departed for a sum of 100 million pounds, and without him, the team was likely to struggle. In fact, for the beginning of the season, I wouldn't have been too wrong! But now, at the beginning of this season, Villa look like a strong mid table side. With Stephen Gerrard at the wheel, and having made the Philippe Coutinho deal permanent, Villa look to be starting the season on a good note. Diego Carlos joins the side, coming from Spanish club Sevilla, and will certainly help the villain's defense.
Major Outgoings: Matt Targett, Trezeguet
Major Incomings:
Tenth- Leeds United
After barely securing Premier League safety last season, predicting a 10th place finish for Leeds is bold. Especially after losing their two best players, in Kalvin Phillips and Raphinha. But, after banking in around 110 million for an academy graduate, and a player purchased for 17 million pounds, the west Yorkshire club have heavily reinvested. New manager Jesse Marsch has gotten a full Preseason under his belt, and signed previous players in Brendan Aaronson, Tyler Adams, and Rasmus Christensen. Adding new faces with Luis Sinisterra, and Marc Roca from Bayern Munich, Leeds look to have strength in numbers. Owner Andrea Radrizani will also be happy to see three young talents extend their contracts, with Joe Geldhart, Crysencio Summerville, and Sam Greenwood all committing long term. A comfortable season should see more change at Leeds, hopefully allowing plans to go ahead for expansion of iconic ground Elland Road. We predict it will be a few years until we see the Americans at Leeds compete for Europe, but this team is definitely one to watch.
Major Outgoings: Raphinha, Kalvin Phillips
Major Incomings: Brendan Aaronson, Tyler Adams, Luis Sinisterra
Eleventh- Leicester
Has anyone told Leicester that there is a transfer window? The Foxes are the only team yet to do any business this summer, and that could be a worrying sign. While the foxes have looked good in recent seasons, their team is aging. Star striker Jamie Vardy is now reaching his late thirties, and the departure of beloved keeper Kasper Schmeichel is bound to hurt. We think it's time for Leicester to start preparing for the future, and Brendan Roger's men are bound to struggle this season.
Major Outgoings: Kasper Schmeichel
Major Incomings: None!
Twelfth- Crystal Palace
If we were ranking kits, Palace would be fighting Arsenal for top of this list, with three beautiful numbers for this season, but unfortunately for them, we aren't. Palace are another team to have a quiet summer, with no huge business at either end, but they look to have almost the same team as last year. Palace are a team with top talent, including young faces, such as Eze, but also older faces, such as Wilfred Zaha. We predict a pretty standard finish for Patrick Viera's men, finishing 12th.
Major Outgoings: No big names.
Major Incomings: Chris Richards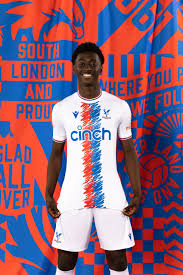 (Courtesy of Crystal Palace Football Club)
Thirteenth- Brentford
Brentford are a team, similar to Sheffield United and Leeds, who had a very good first season back in the prem. But, we think, unlike their counterparts, Brentford will avoid the dreaded second season syndrome, and equal the feat of the 21/22 season. Losing Christen Eriksen was expected, but the bees have signed upcoming talent to replace the dane. Aaron Hickey and Keane Lewis-Potter will both help Brentford this season, and will achieve a mid table finish.
Major Outgoings: Christen Eriksen
Major Incomings: Aaron Hickey, Keane Lewis-Potter
Fourteenth- Wolves
We predict wolves to finish 14th, but to have no relegation worries. Wolves haven't had a busy summer, but have added Nathan Collins to their squad, while also making Hwang Hee-Chan's deal permanent. Wolves haven't lost any superstars, with only Romain Saiss and Fabio Silva being any noteworthy names in the departures list. Raiser Sports Network predict Wolves to finish 14th, but comfortably.
Major Outgoings: Roman Saiss, Fabio Silva
Major Incomings: Nathan Collins, Hwang Hee-Chan 
Fifteenth- Nottingham Forest
Every season, it seems like a newly promoted team thrives, and evidence shows it looks to be Nottingham Forest. Forest have spent big this summer, notably signing Jesse Lingard, on a free transfer, but reportedly paying the English midfielder 200,000 pounds a week, blowing everyone else on forest's list out of the water. The former European champions have also signed Dean Henderson, Neco Williams, Wayne Hennesy, and Lewis O'Brien. Forest look to have a very exciting team, and are surely a team to watch
Major Outgoings: Bice Samba, Ethan Horvath
Major Incomings: Jesse Lingard, Lewis O'Brien, Neco Williams, Dean Henderson, Wayne Hennesy 
Sixteenth- Southampton
Southampton had a pretty disappointing season last year, finishing a mere 15th, and we predict a similar finish this year. With no big names incoming or outcoming, the saints will be fighting a relegation battle, but we think their set-piece-star James Ward-Prowse will continue banging in free kicks for years to come in the top flight.
Major Outgoings: Fraser Forster, Shane Long
Major Incomings: Gavin Bazunu, Romeo Lavia
Seventeenth- Brighton
Brighton are another club RSN predict to struggle this season. Losing Marc Cucurella will be a big blow, and the fact the transfer comes late in the window gives the seagulls little time to reinvest, and we think that will mean bad news for Brighton. Graham Potter also lost Yves Bissouma, another key man in the last campaign. They have signed Julio Enciso, who they hope will strengthen their attack. We think Brighton will have a relegation acare this season, and unless they rebuild, they look to struggle for years.
Major Outgoings: Marc Cucurella, Yves Bissouma
Major Incomings: Julio Enciso
Eighteenth- Everton
Everton only just survived a drop to the Championship, and manager Frank Lampard has signed some important players in James Tarkowski and Dwight Mcneil, but has also lost an extremely important player in Richarlison. The Brazilian was key to the toffee's survival last season, and with the absence, we predict Lampard will be saying hello to the EFL, that is, if he can keep his job until the end of the season.
Major Outgoings: Richarlison
Major Incomings: James Tarkowski, Dwight McNeil
Nineteenth- Bournemouth
Bournemouth are simply not strong enough to last in the Prem. They haven't signed many players, and they don't have any amazing talent to keep them up. The cherries have made a return to the top flight, but we predict it will only be a temporary one, and Bournemouth will be saying goodbye to the Premier League once again.
Major Outgoings: Gary Cahill
Major Incomings: Ryan Fredricks
Twentieth- Fulham
If Fulham were simply in a two team league with Norwich City, it would make the relationship between the two clubs a little more interesting. As it stands, as one team goes up, the other goes down, and honestly, it would feel wrong if that doesn't happen again, so we predict another bottom table finish for the team from London. Fulham have made some decent signings, including Bernd Leno, Andreas Pereia, and Shane Duffy, but losing Fabio Carvalho to Liverpool will definitely be a hit for Fulham.
Major Outgoings: Fabio Carvalho
Major Incomings: Shane Duffy, Bernd Leno, Andreas Pereia.
Thank you for reading RSN's 2022/23 English Premier League Predictions! Do you agree? Disagree? Let us know! Also, check in at the end of the season for a review, and a look back at our predictions!