The Regis Jesuit Hockey Legacy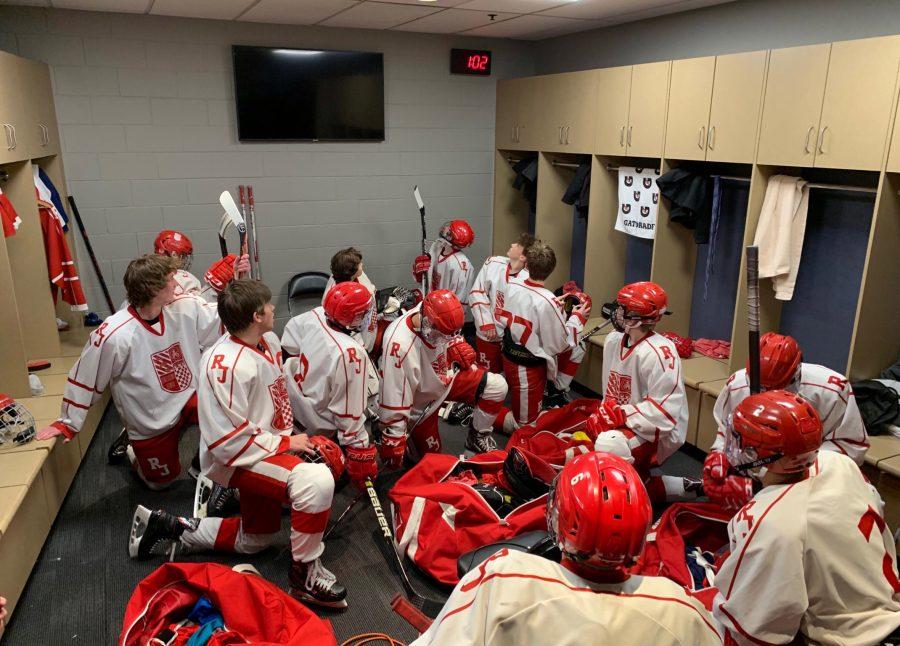 By Keaton Rolland '21


	Regis Jesuit hockey. A dynasty of success and growth. A program that has countless successes to its name. In the eyes of coach Woodley, the program is the definition of hard work and dedication.

	"It's not our success that defines us, but how hard we work to achieve that success," said team manager John Walsh 19'. 

	Walsh's pride and satisfaction is not just idle talk. The Regis hockey program has won seven state championships and two national championships in the 14 years Woodley has coach the program. 

	"The program may not have been as successful before I started coaching at Regis, but the fundamentals were there, Woodley said. "All I did was change the style of play and the boys began to win. And they just kept winning!" 

	He also explained how he has designed the program to build players to their best. "The whole program is a growth cycle. At the JV level, we teach and hone in the absolute fundamentals. The stuff you would learn when just starting, skating, passing, and shooting, we spend countless hours perfecting those. At the varsity level most teams only play their top two lines and rotate in the third and fourth, but we work all four so everyone can learn from their mistakes."

	Coach Woodley's ideal game of hockey consists around one phrase. "The puck moves faster than a skater." Coach Woodley has built the success of the Regis hockey team by dedicating countless hours of the teams practice to passing.

	"Our team has it's fair share of kinks and problems, but passing is not one of them," said assistant coach Terry Ott. The first 30 minutes of every practice is dedicated to passing and consequently, every member of the team almost never misses a pass. "The game is built on passing, its the fastest way to move the puck. If you can out pass the opposing team, you win the game" said John Walsh 19'.

	One thing that coach Woodley said when asked who the success should be attributed to, he said the following. "People talk a lot and I hear a lot of people saying that its the coach, or its a single player. One person couldn't have brought a team so far. Each member of this program, players, coaches, and managers all give 110 percent effort and that is why we are successful." 
	
	The program is full of people who dedicate countless hours to help the team, or in their eyes, to grow the family. "Once a Regis hockey player, always a Regis family member," said coach Tony Tucci. 

	Regis Jesuit hockey will forever be known as one of the most dominant hockey teams of high school hockey. Not only do they crush the competition in state, but they compete and beat teams recognized at the national level. A program of success. A true hockey Dynasty.