The Graduates: The Class of 2019 Capstone Projects
By Sean Donovan '19
Every year each senior is tasked with a project, one that shows that they deserve to move forward from Regis. This project encapsulates the five values of the Graduate at Graduation. Those five values are being Open to Growth, Loving, Religious, Intellectually Competent, and Committed to Doing Justice. Every student's capstone is different and a representation of their journey through Regis Jesuit. For many this project takes lots of time, planning, and thought. For others it's just another school project.
Over the past several weeks, the Class of 2019 has been feverishly planning and preparing their upcoming presentations. After talks with many seniors we look at the process of capstone, how seniors chose their projects, and what the struggles have been to implement them.
"What My Always has Been"
-Jaden Daher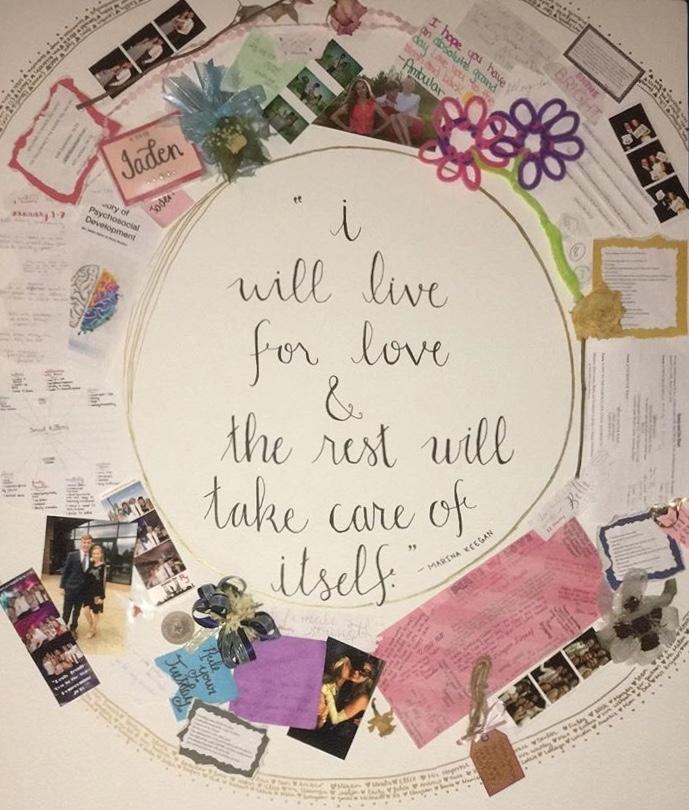 For Jaden, the basis of her capstone is a circle that describes her journey through life. While she was on service projects, Jaden worked in the ICU where she befriended other high school students that knew sign-language. Jaden, already having an basic understanding of sign language, immediately was able to communicate with many of the students she encountered. While helping others with disabilities, she learned that in sign language a "circle" means "always." Jaden used mementos she has acquired over the years to create her capstone around this fundamental theme. Crafting her project in this way of a circle to represent her "always." Jaden's capstone represents the love that is always present in her life through the objects that mean the most to her, and represent her journey of kindness, compassion and understanding.
"The Stories We Tell Ourselves"
-Alex Zoellner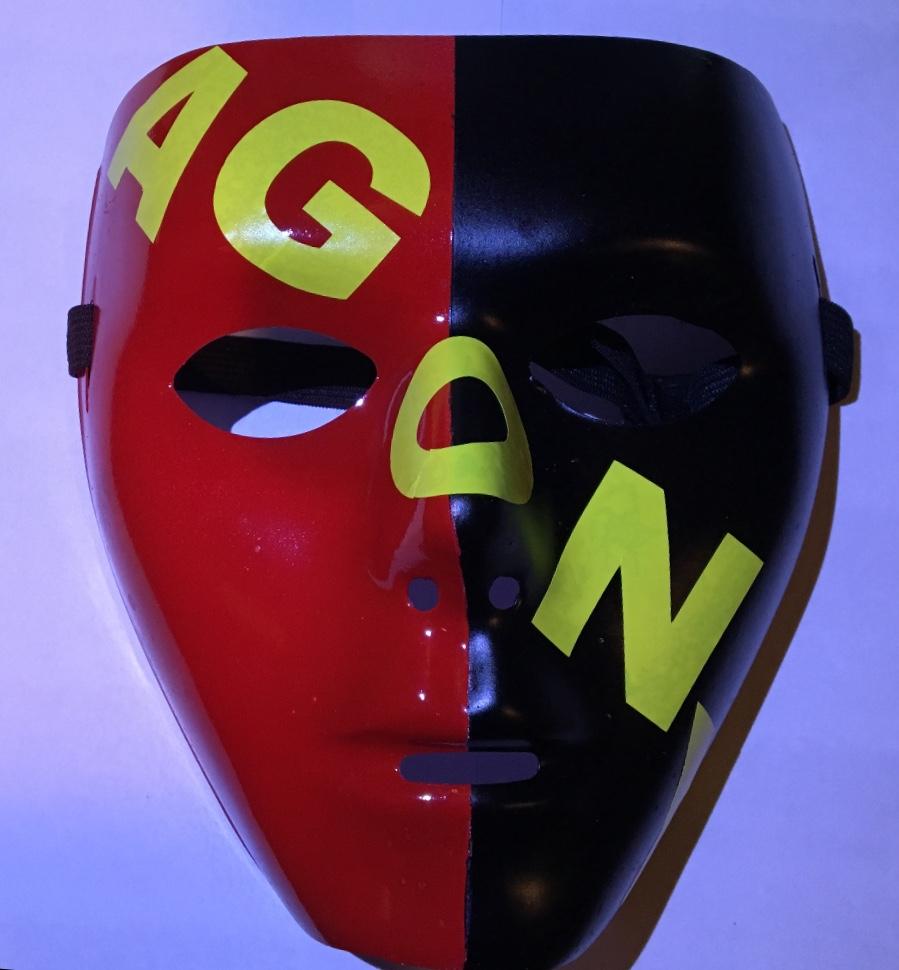 Alex wanted to make his capstone part of him. He decided to use a mask to help him tell the story of his own internal conflict. Over the years Alex has put on an external mask, covering up all of insecurities and flaws but also the things that make him well, Alex. But he doesn't let these things define him and he shows this when he removes the mask, revealing his own painted face. The mask represents how he's struggled being open to growth and when he takes it off it shows that he's moved past it and is able to move towards success, by being more fully himself and not concerned with how others perceive him.
"The Gracious Mysteries"
-Grace Zielinski
Capstone takes on new meaning with Grace. For her, capstone was more than just a project, it was an example of what can be created on the principle of love. Inspired by an afternoon examine at school, Grace went to the drawing board. Designing her Capstone to appear as a rosary, she incorporated the beads to represent individual people in her life who have helped her along her journey. Then creating each larger decade bead to be a group of people each dedicated to one of the five grad at grad. Each aspect of her capstone captures the moments she treasures most of her experience at Regis Jesuit, building from her Kairos retreat to her justice trip to Washington D.C as a delegate and representative. Grace Zielinski has captured the fundamental value of Regis and its mission to form young men and woman with and for others.