Skipping School for Capitol Hill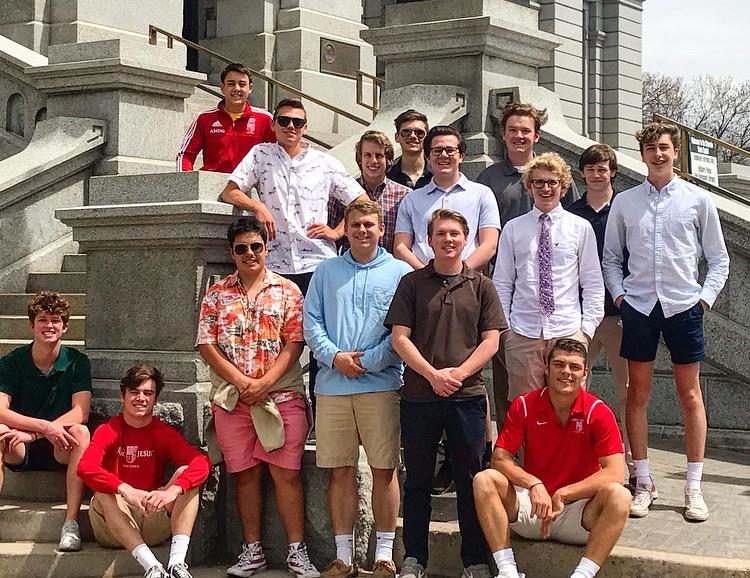 By Sean Donovan and Leo McCabe '19
On Friday, April 26th, Mrs. Kabadi's AP U.S. Government class took a field trip to the Colorado State Capitol and the Colorado Judicial Center.
Students were on the floor of the Colorado State Senate, and met with Sen. Jeff Bridges, who represents the district Regis Jesuit is in. On and off the Senate floor, the 15 RJ seniors received a perspective on how our State Senate functions day in and out.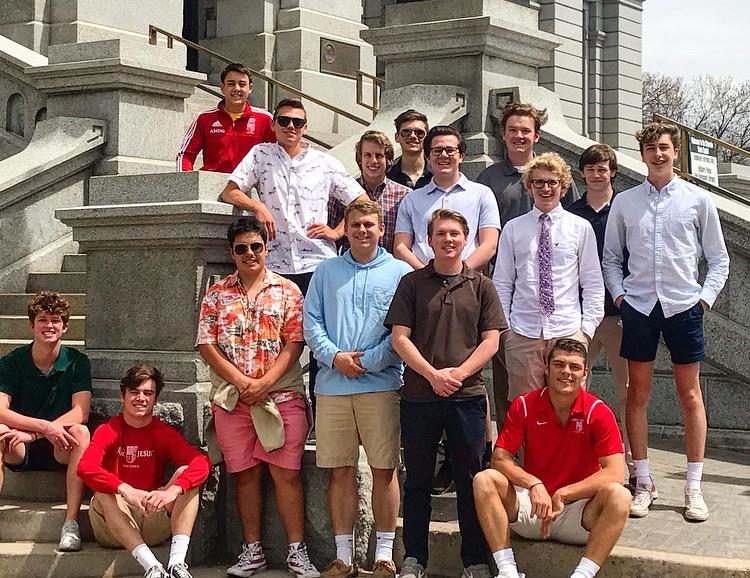 "Bridges was cool. He was straightforward about how the Senate floor function. He even introduced us to a lobbyist who represents the four major Colorado sports teams," said senior Joe Vaeth.

After the class met with Sen. Bridges, they walked over to the Colorado Judicial Center, and met with Phil Weiser, the Attorney General for the state of Colorado. Former dean of the University of Colorado Law School, Weiser saw the need to protect Colorado citizens by working for the people rather than establishments.
The AG (Attonery General) genuinely seemed to care about the people of Colorado rather than his political career, which was really cool," added Vaeth.

Overall, Mrs. Kabadi's AP US Government class had a phenomenal day skipping class, and also learning about state government and the way it functions on a daily basis.