Top 3 Albums of the Year
By: Jackson Overton '21
3. So Much Fun- Young Thug
This third spot was a tough decision but ultimately So Much Fun takes the place. It is a very entertaining and hype Trap album that gets attention for its melodic beats over great 808s. The albums features are a major part of the albums success as well. This album does at times seem repetitive and certain songs sound the same. The album's single "Hot" is still a top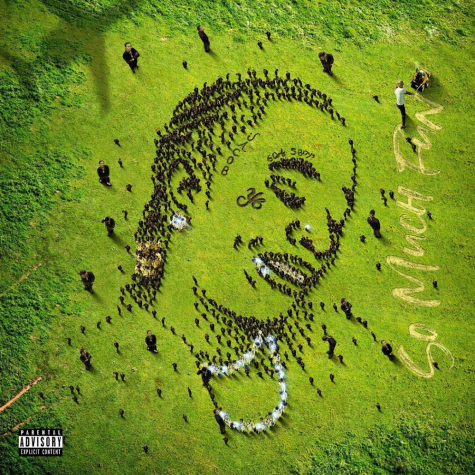 charting song as well. So Much Fun was recently nominated for a Grammy for Best Rap/Hip-hop album of 2019. All in all, this album is actually a lot of fun.
Favorite Songs on the album: Light It Up, Surf, What's the Move
Rating: 8/10
2. Jesus Is King by Kanye West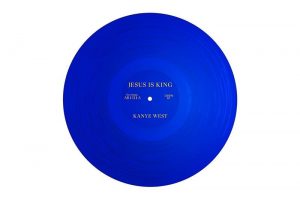 Kanye West once again impresses with his new gospel album, Jesus Is King. This is an exciting, unexpected new chapter in the discography of West. His recent embrace of Christianity is the biggest influence of this album. He reinvents a message to his fans through this album by sharing his experience of God in his life. There are some tracks that may lack luster, considering that he postponed the release date multiple times, but there are many exciting and well-executed tracks on this album. To the ominous church organs that are used on the track, "Selah", to the chopped up samples, West continues to surprise throughout the album. The music videos for the album included Kanye West on his acres of land in Wyoming with his family. West is in a new phase of his craft and it's interesting to see. It may take a little time to be more appreciated but it is truly a good album.
Favorite Songs: Follow God, On God, God Is
Rating: 8.5/10
1. Igor by Tyler, the Creator
Coming off his Grammy nominated album, Flower Boy, Tyler, The Creator outdoes himself with Igor. It is a courageous and bold project. It is sampling soulful music with a mix of Tyler's creativity. The range of chords and different sound from today's mainstream music is refreshing. The theme of Igor seems to be influenced by heartbreak and emotional distress which is executed by slow R&B samples and melodic chorus. Tyler, the Creator continues  to showcase his craft and prove his case of being one of the most talented artists of his time. The single "Earfquake" was an instant hit for Tyler and this project, it reached #1 on Billboard charts upon its release. Igor received a Grammy nomination for Best Rap album of the year. In my opinion, no other album this year was even close to competing with Igor.
Favorite Songs: Igor's Theme, Puppet, Gone Gone/Thank You, Are We Still Friends?
Rating: 10/10
Runner-Ups:
Hollywood's Bleeding by Post Malone, When We All Fall Asleep, Where Do We Go? by Billie Eilish, Bandana by Joe Gibbs