Cannonball Day
Freshman will participate in Cannonball tomorrow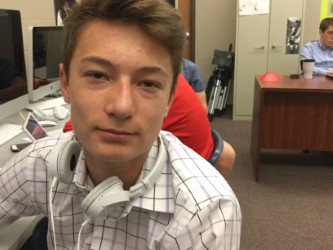 What is cannonball day?
Cannonball day is a day to remember St.Ignatius' heroic efforts and conversion. As many know, St.Ignatius was hit by a cannonball in the leg. This started his amazing conversion from a womanizer and gambler, to an amazing man of Christ.
On Thursday, May 12, the Regis Jesuit Freshman will be shooting water-balloons at "St.Ignatius". This year's St.Ignatius is Matthew Bornhorst. The St.Ignatius is chosen through a hard process. First, many students have to dodge balls thrown by teachers, and if they get hit, they are out. The final ten students go through a jeopardy game about St.Ignatius. So the label St.Ignatius is a privileged achievement.
After shooting water-balloons, every freshman performs a special cannonball of their own by jumping of the diving board.
Just a reminder, Cannonball Day will be on THURSDAY, MAY 12 during freshman advisory.