Top 5 Reasons Music Festivals Are a Must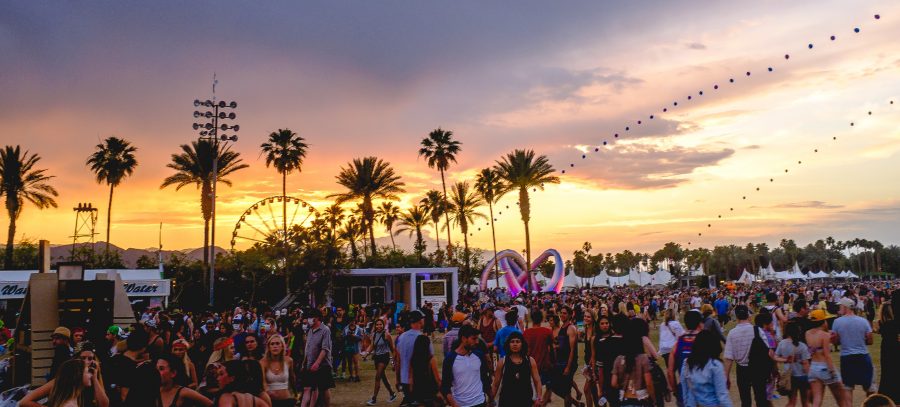 Mariano Adame '20
5 -Financial
$200. That is the average cost of festival tickets to Coachella this year. Although $200 can seem like a hefty price for anything you need to consider everything that goes into those $200. The artists that are typically gathered to perform at events such as Coachella, Lollapalooza and Rolling Loud is the best of the best and otherwise you would have to pay around $70 each to go watch throughout the year at various different venues.
4 – FOMO
The Fear Of Missing Out is something our society lives with everyday and there is a pressure to be included in everything. If you miss out you won't be on top of all the latest trends and will be out of the loop of what happened. Theres a need to feel satisfied with yourself knowing that you were there when everyone is talking and posting about it so you can feel accepted and part of the greater whole.
3 – Fashion
A large part of festivals is the way people dress. Many times it seems like your in a interactive runway show with all the creative ideas people get. Festivals are an ideal little world with liberties that otherwise you might not get in your regular day to day. Exotic locations like the one for Coachella bring out peoples ingenuity having to plan for the weather while still trying to look the part.
2 – The Talent
The artists garnered to perform at festivals often times are unique and mostly unknown artists that have some serious talent. Its a great opportunity for concertgoers to be exposed and experience a sound that they might have not discovered before. At the same time that are also able to experience their favorite bands that they've been looking forward to seeing in concert for a long time.
1 – Experience
The unique environment that festivals bring out is truly one of a kind and has the ability to make people feel like part of a larger whole. Its not the same as a concert though because a festival is usually days long meaning you get the continued experience in an open environment with food, rest areas and the stage. Memories are med at festivals that last forever and its a way to let loose and forget about everything going on for a few days almost like a vacation.