Howard University Students Out Of Dorms Due To Health Concerns
Historically Black college students are camped outside the Blackburn center, protesting until the mold, and rodent problem is addressed at the dorms.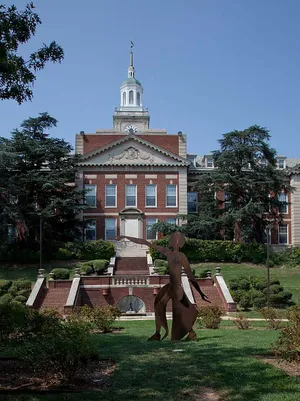 Howard University students have been forced to move out of their rooms amidst rat, cockroach, and mold infestation.
More  than 100 college graduates have been protesting these conditions and bringing concern to the University's administration.
Students on Campus shared videos on social media of mold in their dorm, WiFi connection problems, and dining halls infested with rats and roaches.
Thandiwe Abdullah, a sophomore at the university, voices her opinions on the conditions at the university.
"We first started noticing water on the floor, I think, two weeks ago. We didn't understand where it was coming from because there was no visible damage to the wall. So, that happened in our closet and in our room area', Abdullah said.
Abdullah said her roommate called the maintenance once they had notice the puddles weren't drying up.
"Maintenance came , they looked into it, and no one tells us anything. They just start ripping out the wall. They move everything out of our closet there's mold growing on the wall in our closet", Abdullah added.
Sooner or later, Abdullah said a residential assistant moved her into another dorm, but Abdullah was told the agreement was temporary. With no where else to go, it was her first time living on a campus since her freshman year of attendance was virtual, and now Abdullah fears she could end up having to pay more money for a dorm f her current dorm isn't repaired.
This mold issue began over this summer due to the flood that took place on the campus, damaging at least 38 dorms/rooms and creating domestic an educational challenges on a campus. Students had to live at nearby Blackburn University for almost two weeks as the the school sorted out the housing issues.
Even after a month of Howard University students protesting the living conditions, A tweet from Twitter officials stated that "Howard University is pleased to announce we have come to a agreement with the students who occupied Blackburn, and will share a longer essage from Dr. Wayne Fredrick on this topic later today".
Student protesters have asked for meetings with the town hall with the university officials and for them to help and provide a plan to fix the issues.