MAKING GAINS FOR MENTAL HEALTH
Sources of Strength gives students the resources they need to build positive relationships and habits with everyone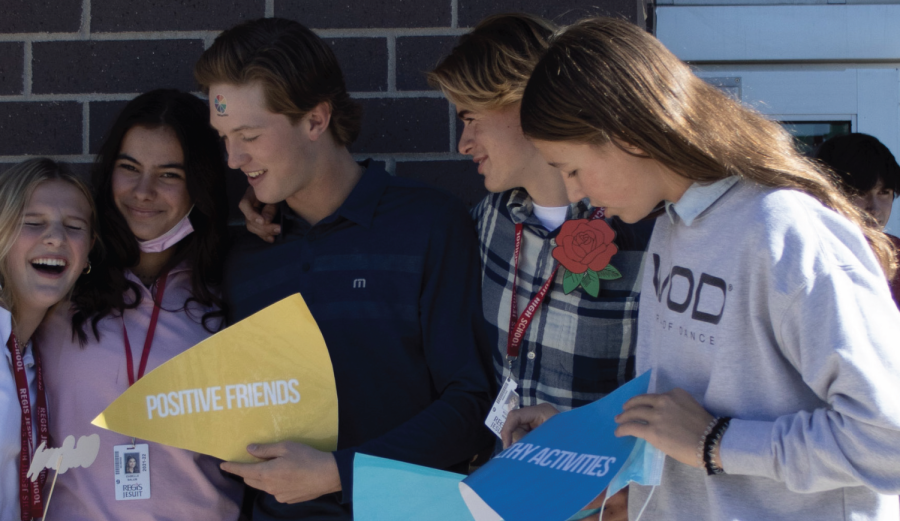 The winter season approaches with an icy serenade and a coolness that gives warmth a special meaning. Hugs have an extra importance, and feeling the love in someone's arms become even more meaningful. It's a season where driving can be scary, those once smooth roads now covered in snow and ice. One may get stuck or get in an accident, but that's okay. It isn't out of the ordinary and anyone can get in these situations; that's why there are services to help. Although getting over the incident might feel like it takes forever, it won't. The same is true of mental health. A program that promotes this sense of help and hope is Sources of Strength.
Sources of Strength has been in the making since 1993 and has now expanded nationally. It has been in the Suicide Prevention Resource Center's National Best Practices Registry since 2009, and it was the first student-led mental health program in the U.S. This year the program arrived at our school, designed to create a better, stronger, safer environment within the Regis community.
The head coordinators of Sources of Strength at Regis Jesuit are Ms. Celeste Siade, one of our school therapists, and Ms. Dana Bauer, Assistant Principal and PE teacher.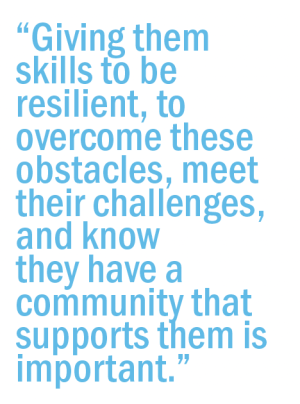 "We have been looking at this program for honestly four years. It's an evidence-based program that's used throughout the nation. Specifically in Colorado, Cherry Creek Schools use it, Douglas County Schools, and so we know it has a good track record," said Ms. Bauer.
After discovering it, Ms. Bauer and Ms. Siade went through training and meetings to learn more about Sources of Strength. They fell in love with the program and were ready to launch in the Spring of 2020, but the COVID-19 pandemic put that on hold. As the quarantine evolved into a global shutdown, it didn't seem right to launch a program that needed to be well-prepared within the community. Ms. Siade and Ms. Bauer thought they couldn't get the personal feeling the same way online.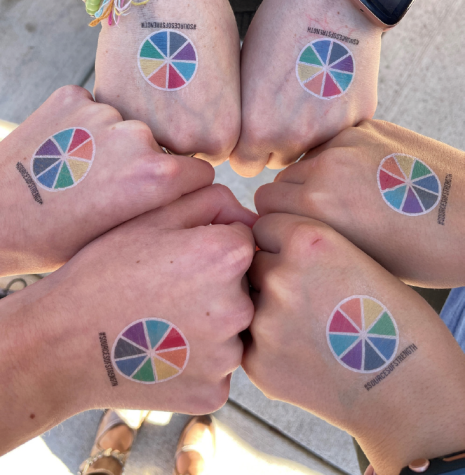 "We wanted to be able to train the peer leaders and adult leaders correctly," Siade said. "We also felt like we would be very disconnected by launching the campaign virtually."
COVID-19 not only interfered with the launch but also proved that this program was definitely needed."We acknowledge that, especially in the light of COVID, there are a lot of challenges and pressures on these kids nowadays," Principal Jimmy Tricco said. "Giving them skills to be resilient, to overcome these obstacles, meet their challenges, and know they have a community that supports them is important."
The program is built around providing students and adults with skills that provide resilience during tough times, such as, mental health, physical health, spirituality, generosity, healthy activities, mentors, positive friends, and family support.A great way to get involved is by t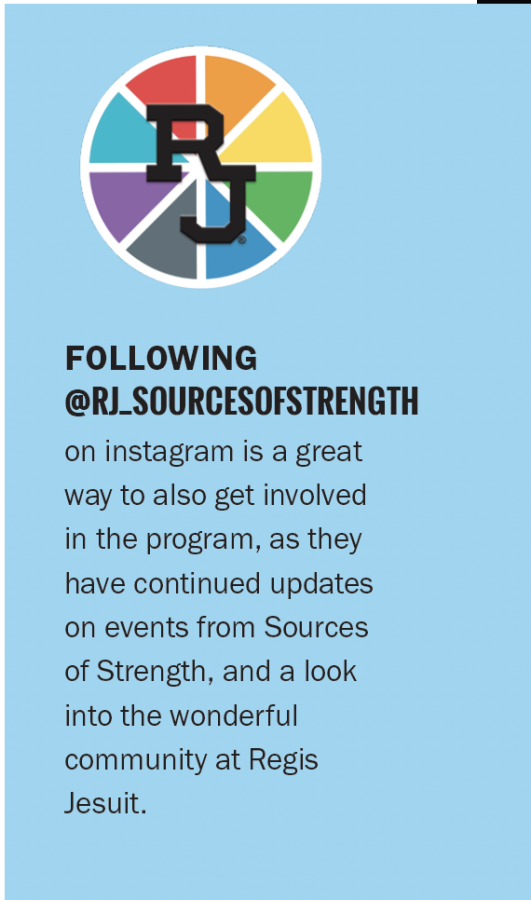 aking the time to reflect and see what your own sources of strengths are, deriving encouragement from your greatest strength and "making gains" in other areas. There are twenty peer leaders, known as connectors, in each grade level that help students with their sources of strength. They are there to help with students and faculty identify and utilize their strengths as well as connecting them to other supports they may need.
"The leaders have been trained to come to counseling, to come to Ms. Bauer and I. To be able to reach out and get the help anyone may need," Siade said. Sources of Strength aims to bring mental health into the mainstream conversation, demonstrate that it's okay to be vulnerable, show the many positives of life, and get everyone the help they need.
Sophomore Lyric Swift '23 is among the group of peer leaders at our school, focusing on the social media side of the program. "I'm the person who is there to help them through it all. It just means a lot, to be recognized in that way, and to be able to help others," Swift said. "I feel like one person can save someone's life, and I feel lucky to be a part of it." There are seventeen adult connectors in the program, as well. These adult connectors are not just there for the students but also there for the staff and adults at Regis, too. 
"Giving them skills to be resilient, to overcome these obstacles, meet their challenges, and know they have a community that supports them is important." 
Ms. Siade said, "I think this program can help educate everyone about the strengths we have in our lives and these eight areas of our life that are important to maintain good mental health." There's a community full of love and support here. Whether it be mentors, friends, teachers, and students. Sources of Strength is here to continue to build on to that community of hope, help, and strength.