The SoundCloud Revolution
In February of 2016, internet comedian Caleon Fox uploaded a routine video on Vine, a platform for 7 second videos that was relevant at the time. Thinking nothing of it, Fox used a song he found on Soundcloud – "One Night" by Lil Yachty – as the backtrack for the video. Within hours of its upload, the video blew up on every single social media platform. It wasn't because of the content of the video, however.
It was because of the song.
At the time, Lil Yachty, a Georgia native, had just dropped out of college in pursuit of a professional rap career. He was sleeping on his friend's couch, making music from sunup to sundown with the hope of finding any sort of success. He was (literally) a starving artist until Caleon Fox gave his song exposure. Within a month of the release of the video, Lil Yachty gained traction he never could have dreamed of.
Years later, Lil Yachty is a household name in the fastest growing industry in music history – "SoundCloud" rap. His successful peers have all found fame through a universal online system, a combination of social media exposure and utilization of online publicity that has shown extreme promise. He dedicates his rise to fame to SoundCloud, an online streaming service that allows all-inclusive listening and uploading of music, all free of charge. His story may sound crazy, but hundreds of other artists have found fame and success with the same "formula."
Many call it violent, many call it revolutionary, but only one thing is certain: it's growing faster than anyone could have anticipated.
Profiles: Yung Chrome, SoundCloud Rapper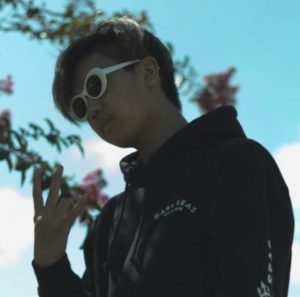 While few have managed to "make it big" on SoundCloud, thousands are "living life on the grind" in pursuit of future success. Yung Chrome is one of many in the same situation, but his position in a sea of individuals serves as motivation to stand out.
"I have some inspiration from the new wave of soundcloud rap, but it doesn't completely dominate my music style," Chrome claims.
Although he is building a career, his current position in the grand scheme of things doesn't stop his vision. "My big dreams to live my best life is the main inspiration and motivation for my music career," he says.
Yung Chrome's ability to separate himself from the crowd has given him early recognition as a "freshman," an rare achievement that history has proved fruitful. His popular singles "No Sleep" and "New Beamer" both have around 5,000 listens on SoundCloud matched with their corresponding music videos on youtube.
He dedicates much of their success to the exposure he has found through both platforms, another testament to the concept of networking in such a universal industry. "I'm already seeing soundcloud connect me with people easier," Chrome attests. "I'm sure it will play a big role in my music career."
Nolan Whitmore '20
Although SoundCloud rap has proved itself as the most popular genre in the modern music landscape, it doesn't mean everybody is on board. Nolan Whitmore ('20), a connoisseur and fan of rap, found his way into mainstream hip hop long before the popularization of SoundCloud. Although he respects artistry from a creative standpoint, he believes that much of the new underground rap culture doesn't stay true to the goals set forth by music.
"Most artists are trying too hard," Whitmore believes. "You follow the formula: get crazy, dyed hair with dreads, say something controversial, and that's how you get famous."
His argument, despite its confrontational tone, may be valid. Critics of the genre blame its key artists for playing the same role in an industry that should breed originality. "Pop was big ten years ago, and before that it was rock, and before that it was jazz. It's inevitable it's going to get replaced by something else."